Alto-Shaam
Groundbreaking C-Store Equipment Solutions Showcased at NACS 2022
Alto-Shaam will be showcasing live cooking demonstrations of its latest compact, ventless equipment solutions that enhance and drive revenue for convenience store grab-and-go programs.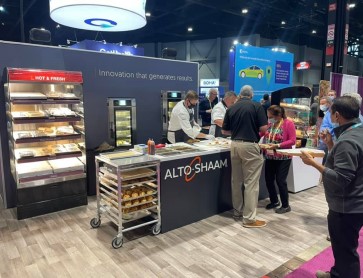 Throughout the NACS Show at booth 5277 in Las Vegas, Alto-Shaam will showcase live cooking demonstrations of its latest compact, ventless equipment—designed to set convenience stores up for grab-and-go success.
Culinary experts at Alto-Shaam will demonstrate its full system of groundbreaking new products for attendees.
Featured solutions include award-winning Converge® Multi-Cook ovens, the latest leap forward in the category introduced earlier this year.
Converge provides expanded menu potential for convenience stores in the smallest footprint, by pairing controlled humidity and the patented vertical air flow of Structured Air Technology®.
With up to three independent chambers in a ventless space, operators can now steam, bake, grill, and air fry at the exact same time, in the same oven, without sacrificing quality. Converge also features a self-cleaning design, saving operators time and labor.
Alto-Shaam will also be showcasing its new Vector® H Series Multi-Cook ovens with wider chambers, recently nominated and selected as a finalist for the 2022 CSP Best New Product Awards Competition.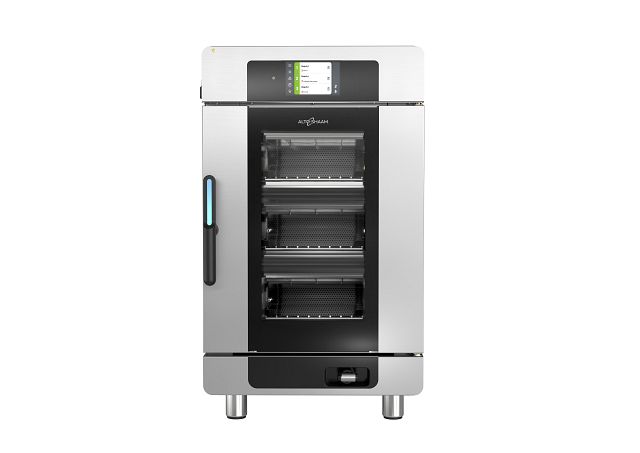 The new models are designed to cook a variety of food items, including 16-inch pizzas, snacks, chicken and more—all at the same time in the same oven. Also featuring pioneering Structured Air Technology, the ovens cook twice as much food up to two-times faster than their traditional counterparts.
"Our multi-cook ovens are perfect for a customer-facing program that requires a high-volume of food cooked at the highest quality in batches," said Jeff McMahon, senior director of product management at Alto-Shaam. "Not only intuitive for staff, these ovens are also designed with a sleek and modern look. Ventless, they can be operated anywhere, even a closet, but operators will want to build them into an enticing hot food program with how attractive they are!
Paired perfectly with its cooking solutions, Alto-Shaam will also showcase its latest heated shelf merchandisers, now in a two-shelf option featuring top heat.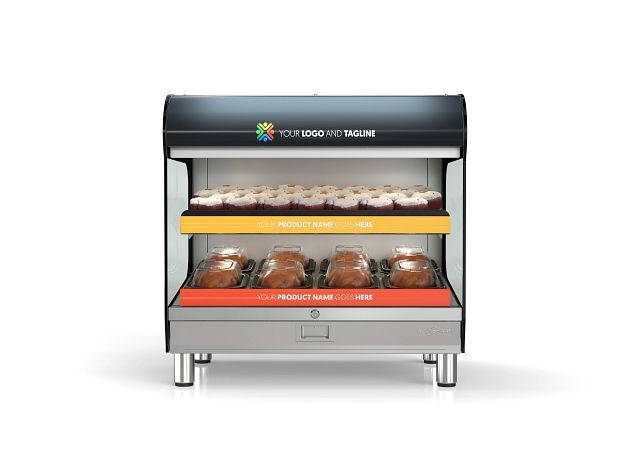 The shorter, more compact height of the new model will allow for better sightlines to customers and provide additional opportunities for employees to engage with visitors.
Similar to all other models in the heated shelf merchandiser line, the two-shelf model features an additional layer of top heat. This top heat paired with exclusive Halo Heat® technology provides the highest quality, extended holding of the most delicate food items, such as burritos, sandwiches, pastries and more—without compromising food quality.
In addition to boosting shelf life and food quality, these merchandisers also enhance grab-and-go display to ultimately boost sales—featuring customizable graphics, LED-lighted shelves and window sides.
"When running a hot to-go program in a small space, the design and functionality of equipment plays a key role in the driving revenue," McMahon said. "Our cooking and heated display solutions are the perfect tools for a c-store to increase impulse purchases and keep customers coming back for more."
To learn more about Alto-Shaam's range of products for convenience stores, visit our c-store solutions page.
Learn More