CTC7-20 Combi Oven
The CT Classic™ Combitherm oven features a classic control with a simple and intuitive push button operation. With easily identifiable icons, operators can cook with three cooking modes: steam, convection or a combination of both. The CT Classic fits any operation seeking to enhance food quality while optimizing kitchen space.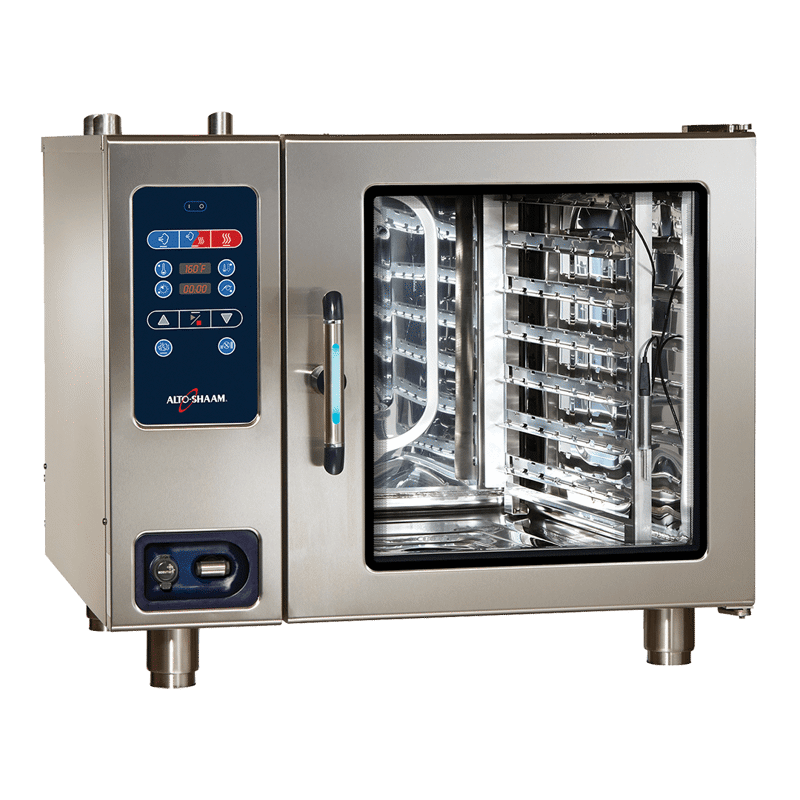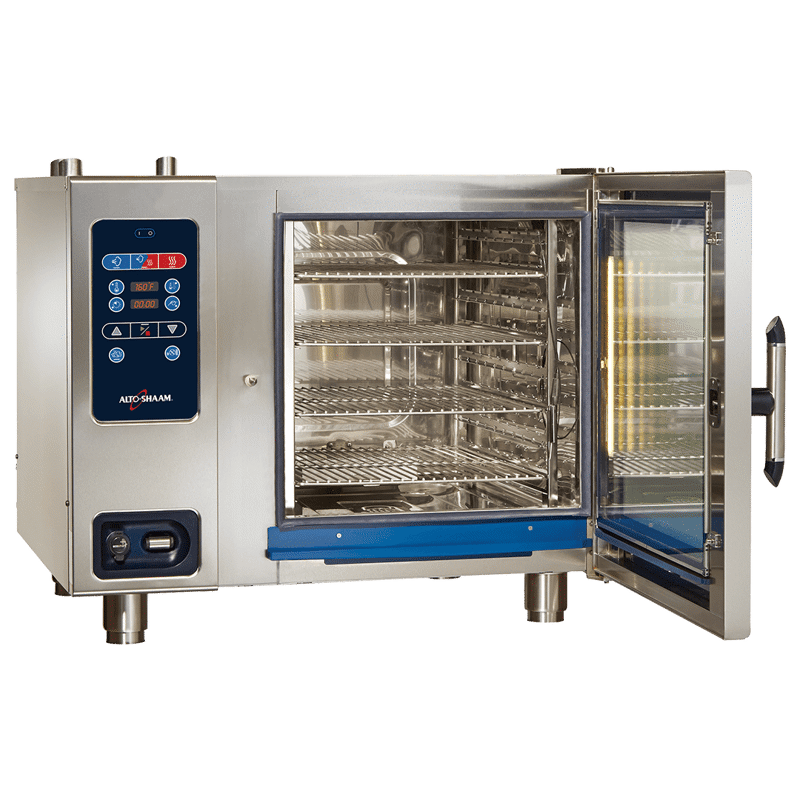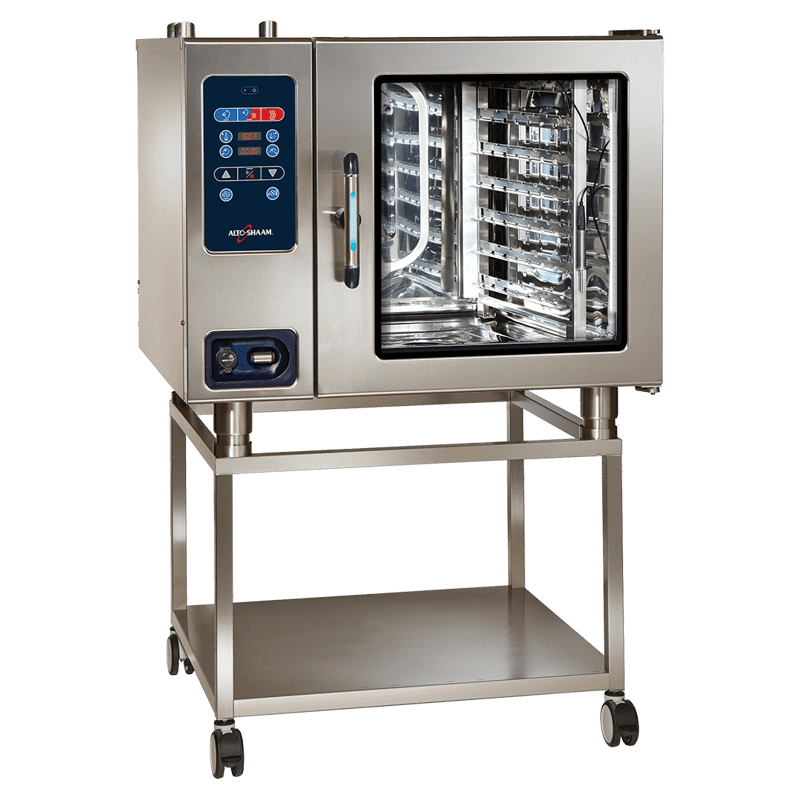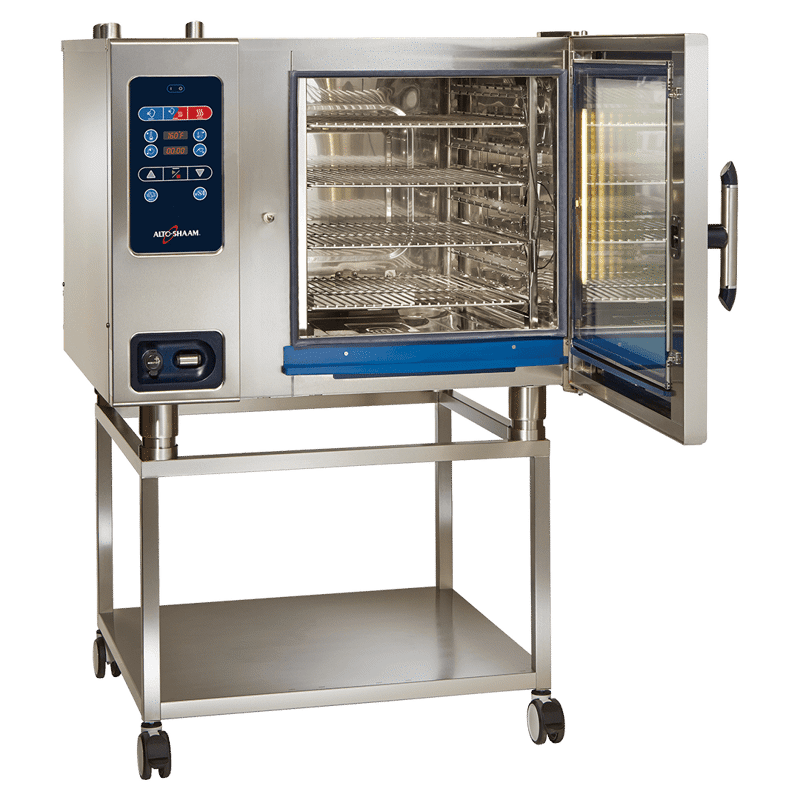 See what sets our combi oven above the rest
Zero clearance design saves valuable space under the exhaust hood and reduces ventilation costs. Place CT PROformance models next to any piece of equipment - anywhere on the line
80% less water usage with boilerless design. Superior performance, improved reliability, and less maintenance costs associated with boiler parts and labor.
Detachable food probe is designed to break-away and can be easily replaced, providing greater reliability and reducing oven downtime and repair costs.
LED illuminated door handle is designed for the needs of the busy kitchen, and provides visual notification of the oven status.
PROrinse™, front-accessible and retractable rinse hose with high-efficiency spray head.
CoolTouch3™ triple panel glass door keeps workers safe. Triple-pane glass keeps the heat inside, while keeping the glass cool to the touch and providing 15% greater thermal retention to improve performance and efficiency.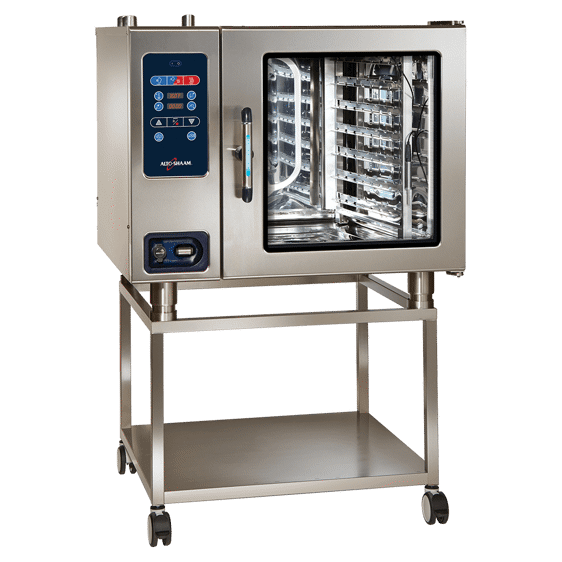 Key Features
- Simple, intuitive push button control that commands all oven functions with easily identifiable icons. LED display indicates cooking mode, temperature settings, time remaining, and various instructions.
- Three cooking modes: Steam - 85°F to 250°F (30°C to 120°C), Convection - 85°F to 575°F (30°C to 300°C), and Combination - 212°F to 575°F (100°C to 300°C).
- Expand cooking capabilities and deliver a balanced airflow for ideal product browning, texture, and finish with two fan speeds.
- Cool-down feature saves operators time by lowering the temperature of the oven compartment at an accelerated pace.
- Reduce labor with CombiCleanPLUS™ automatic cleaning with one heavy-duty cleaning cycle. Uses safe, convenient cleaning tablets.
- Recessed door option retracts along the oven's side and out to the way to provide additional space in tight kitchens.
- Maximize space and savings by operating your combi oven outside of a traditional kitchen hood. Ventech™ and Ventech™ PLUS Type 1 hoods with condensation technology condense steam while capturing and removing grease-laden air, vapors and lingering smoke.
- Optional reverse osmosis system supplies the combi oven with high-quality, treated water to reduce water-related maintenance and extend equipment lifetime.
- Made in the USA with a commitment to quality.
CTC7-20 Product Details
Capacity
16 Full-Size Hotel Pans (2-1/2")
16 GN 1/1 Pans (65mm)
8 Full-Size Sheet Size Pans (1")
Dimensions H x W x D
37-13/16" x 43-3/4" x 46-3/16"
961mm x 1111mm x 1173mm
Support
At Alto-Shaam we understand that the oven is the centerpiece of any kitchen.
That's why we're relentlessly driven to design and manufacture products that perform flawlessly in the most demanding conditions to give operators confidence and consistency in every meal. And our team is just as committed to providing industry-leading service and support. From installation consultation to equipment training to around the clock, every day technical assistance to culinary support — you can trust that we are here for you.