---
Introducing the New Self-Cleaning Rotisserie Oven from Alto-Shaam
Labor savings and safety made easy. The new self-cleaning rotisserie oven with automatic grease collection from Alto-Shaam puts performance on display. Turn more product and profit, reduce labor costs and maximize return on investment.
Success Story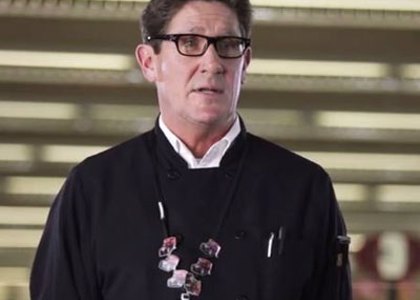 Sendik's Food Market
Overnight cooking in an Alto-Shaam Cook & Hold oven can save labor costs. Because the oven automatically switches to holding, chefs like David Sorensen from Sendik's Food Market in southeast Wisconsin can start work in the morning with a fresh load of ham, roast beef or pork shoulder waiting for service.
Read More
---
Sendik's Food Market
Learn about how Sendik's Food Market relies on our rotisserie, Combitherm® and Cook & Hold Ovens to provide delicious food to customers and keep them coming back for more.
Higher Value Rotisserie Ovens at a Lower Cost
When it comes to chicken and other poultry, rotisserie-style cooking is considered by many to be the best way to achieve mouthwatering, juicy and delicious results. And it is certainly an excellent way to appeal to customers. Unfortunately, it has always come at a cost. Operation, cleaning and maintenance of commercial rotisserie ovens has always been labor-intensive and presented a variety of safety hazards for employees. Alto-Shaam has changed that.
Industrial Rotisserie Ovens with Safety in Mind
Our new self-cleaning industrial rotisserie oven features an automatic, safety-minded grease collection system and a self-cleaning cycle to reduce labor costs and improve safety for employees. They are also designed for easier loading and unloading. So whether you operate a restaurant, supermarket deli or foodservice operation, Alto-Shaam's commercial rotisserie ovens are ideally suited to turn more product and profit. Because not only do they practically clean themselves, they put your food on display to boost impulse sales and maximize return on investment.
Faster Cooking Times & Lower Energy Consumption
Alto-Shaam's self-cleaning rotisserie ovens stand out in the kitchen and the industry. Safe, simple and efficient cooking — and cleaning — so you can focus on the food and not the waste. Alto-Shaam electric rotisserie ovens deliver quicker cooking times, lower energy consumption, quality presentation and more cleaning options. All of which combine to deliver a faster return on investment.
More Menu Variety
Chickens are just the beginning. With a variety of oven accessories available, our commercial rotisserie ovens can be used to cook pork loin, turkey breast, meatloaf, ribs, vegetables and more. Plus, Alto-Shaam's innovative automatic holding mode allows food to rest in the oven and enhances the appearance of your food display – boosting impulse sales.
More Rotisserie Oven Space Savings
Looking to save on space? Place our ventless rotisserie ovens anywhere outside of a traditional hood to maximize both space and savings for your operation. Learn more about our ventless rotisserie ovens' capabilities today!