Halo Heat Technology®
Experience better food quality and higher yields with Halo Heat® technology. Unlike traditional heated holding or low temperature cooking technologies, temperatures created by Halo Heat technology don't fluctuate to extremes. This gentle, radiant heat evenly surrounds food without the use of extremely hot elements, added humidity or fans.
Cook & Hold Ovens, Cook & Hold Smoker Ovens, Heated Holding Solutions, Food Wells, Heated Shelf Merchandisers, Carving Stations, Thermal Shelves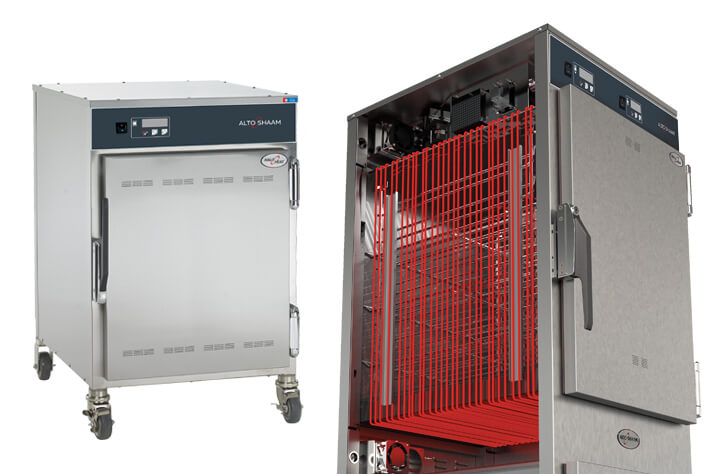 Success Story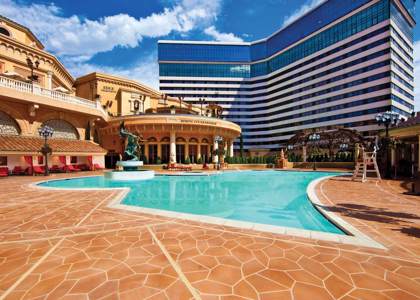 Peppermill Reno
"Our guests are the number one priority, which is why we need reliable equipment. The reliability of Alto-Shaam products is my favorite benefit because it allows us to take care of our guests the way they should be taken care of at Peppermill Reno."
Read More
With Alto-Shaam Halo Heat holding equipment, you can keep food at a precise temperature until the moment it's served. With a variety of sizes and configurations available, the opportunities to properly hold food until service are endless. Our commercial warming ovens offer a flexible design that can easily fit in any kitchen layout. From cabinets to mobile banquet carts to drawer warmers, we've got you covered.
Designed as a closed environment that surrounds food with gentle thermal cabling, our holding cabinets keep food warm while retaining food's natural moisture. No fans, harsh heating elements or added humidity required means no overcooking, and no drying out. Whether you need to hold three full-sized pans, or you're searching for a banquet cart to hold plates before service, our holding cabinets come in a variety of sizes to meet your needs.
For a hot food holding application beyond cabinets, you can build Alto-Shaam drawer warmers into a cabinet or counter, or place under cooking equipment for seamless food transfer. Built with exclusive Halo Heat technology and a sliding drawer, you can store food in the commercial warming tray for hours and hold it precisely at your desired temperature until service.
Another convenient holding option, our food warming cabinets are designed with French doors that open outward for easy access. You can install them above a countertop, under a counter, or on casters for mobility when catering. Just like our single-door holding cabinets, our food warming cabinets rely on gentle Halo Heat technology to hold food at a consistent temperature. No humidity, harsh heating elements or fans are necessary to keep your food fresh and delicious.
Request a Quote Today