CS-100 Single Lamp Hot Carving Station
While many carving stations rely solely on old-fashioned heat lamps, Alto-Shaam's Heated Carving Stations keep food warmed from below and above. Soft, gentle Halo Heat® radiates from the carving shelf surface, while ambient surface lamps effectively maintain temperature from above, without cooking or drying out the food.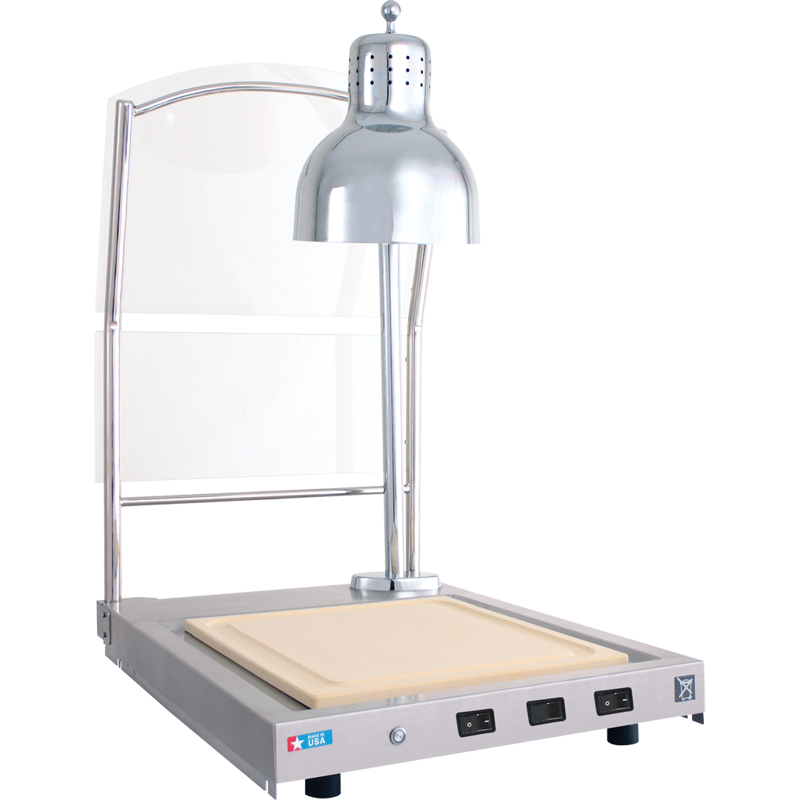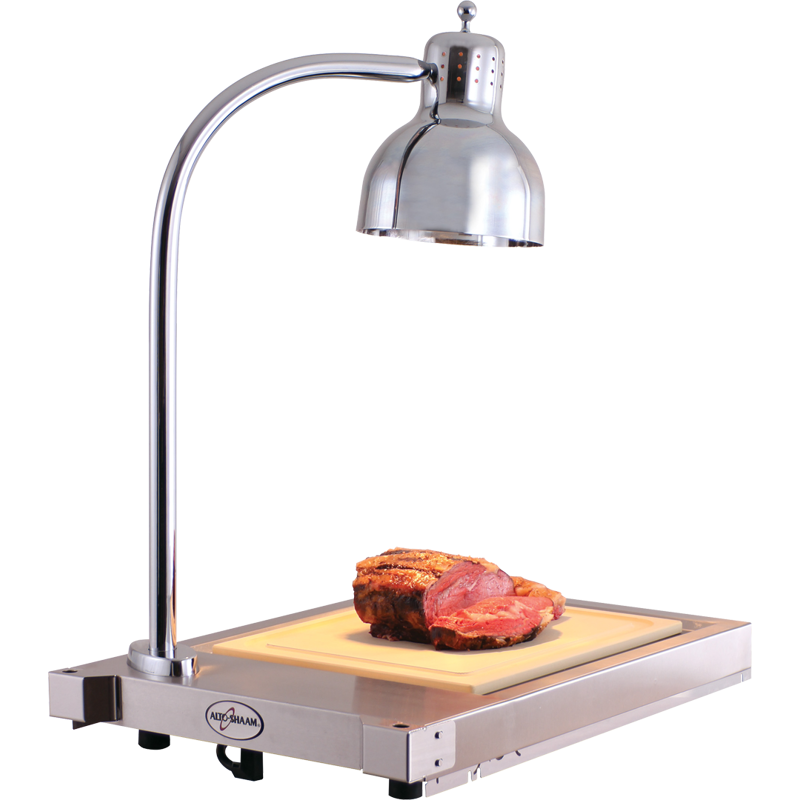 See What Sets us Above the Rest
Optional breath guard. Decorative clear glass breath guard provides for a more upscale food display and is easily removed for cleaning.
Radiant temperature control. Radiant Halo Heat technology, combined with attractive ambient lighting, maintains food temperatures over time effectively without overcooking or drying food out.
Portable. Heated Carving Stations are designed to fit as a mobile or stationary service station when placed on top of a 500 Series Cook & Hold Oven or Heated Holding Cabinet.
Quality cutting board. The NSF- and USDA-listed cutting board has an integrated gravy lane and is completely removable for easy cleanup. The cutting board remains pliable when heated, providing more consistent heat transfer for greater food safety and longer shelf life.
CS-100 Product Details
Dimensions (H x W x D)
31-3/16" x 18-3/16" x 24-5/8"
792mm x 463mm x 626mm
Support
At Alto-Shaam we understand that the oven is the centerpiece of any kitchen.
That's why we're relentlessly driven to design and manufacture products that perform flawlessly in the most demanding conditions to give operators confidence and consistency in every meal. And our team is just as committed to providing industry-leading service and support. From installation consultation to equipment training to around the clock, every day technical assistance to culinary support — you can trust that we are here for you.
Halo Heat Technology®
Experience better food quality and higher yields with Halo Heat® technology. Unlike traditional heated holding or low temperature cooking technologies, temperatures created by Halo Heat technology don't fluctuate to extremes. This gentle, radiant heat evenly surrounds food without the use of extremely hot elements, added humidity or fans.