1200-UP High Volume Double Compartment Holding Cabinet
Double the volume and precision. With two individually-controlled cabinets, the 1200-UP is designed to help you hold more, with less effort while reducing footprint in the kitchen. Precision controls and SureTemp™ technology ensure that food is held at exactly the right temperature until it's time to be served.
Quick Ship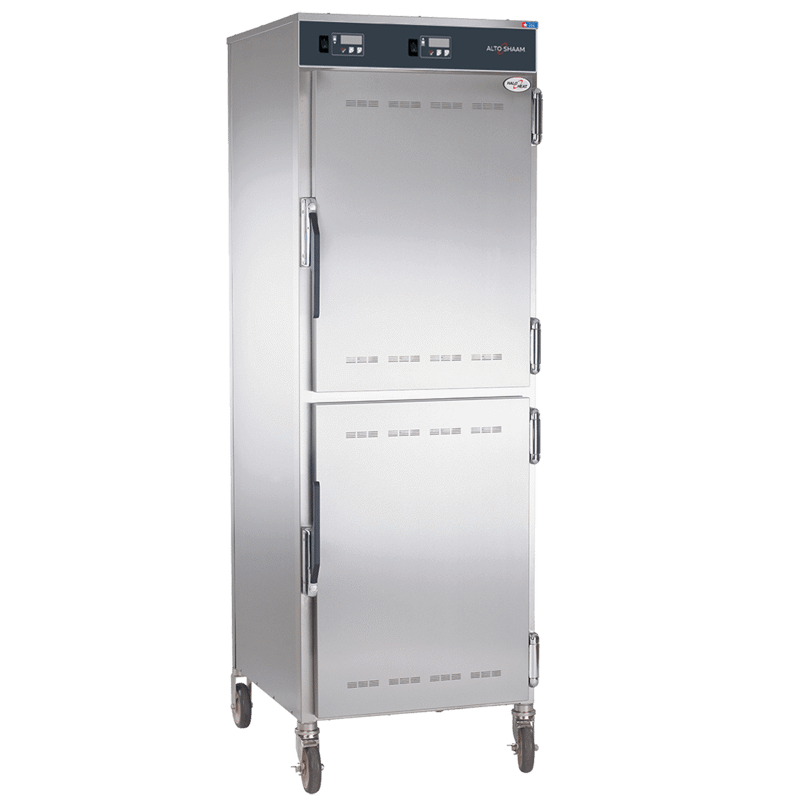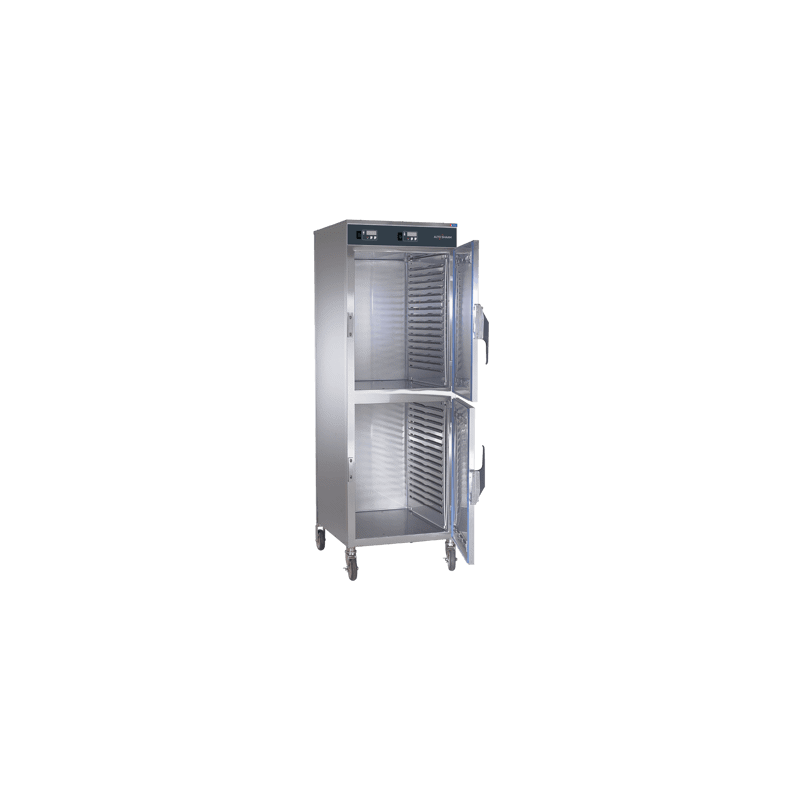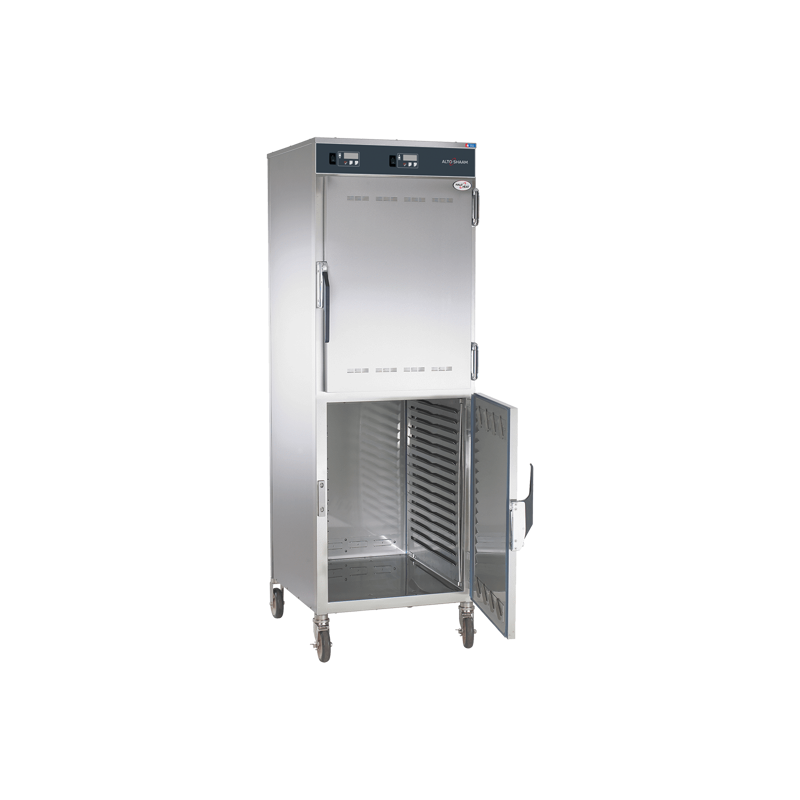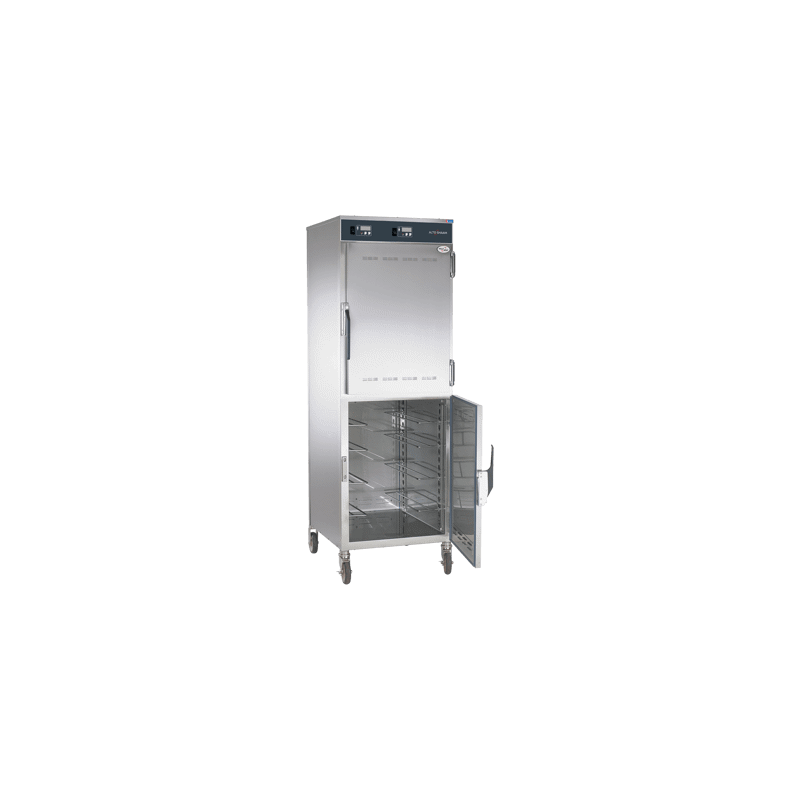 See what sets us above the rest
Consistent, even heat. Halo Heat® technology provides a controlled, uniform heat source that maintains precise temperatures throughout the holding process.
Unique thermal cabling surrounds the cavity with gentle, precise heat to evenly warm food and retain moisture. No fans. No harsh heating elements. No added humidity.
Waterless design. Reduce installation and operating costs with no plumbing, drains, filtration or associated maintenance.
Place anywhere. No oven hood or outside venting required. Save up to $30 per day in hood operating costs. Portable and stackable configurations available to maximize space.
Maintain precise temperatures. Digital control senses temperature drops faster, providing quick heat and improving recovery time.
Reduce prep time and labor costs. Prepare food hours before serving, and hold it at the optimal temperature for the best quality and taste in time for service.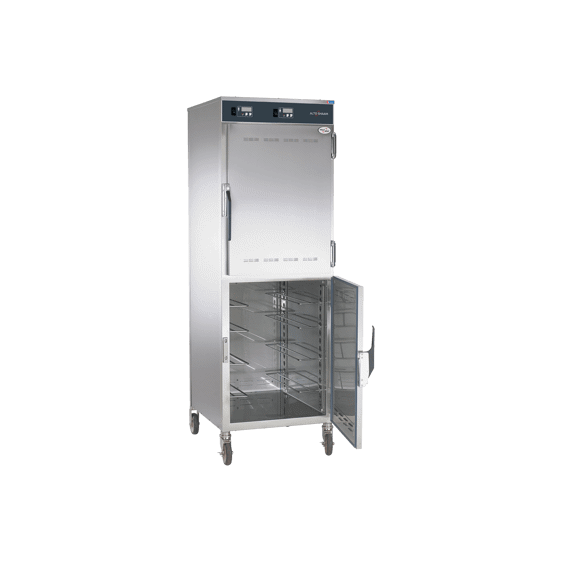 Key Features
- Sealed, static holding environment traps natural flavor and juices, reducing shrink, improving food quality and extending hold life.
- Maintain food quality. Keep product at its perfect serving temperature and hold for hours without overcooking or drying out.
- Easy to operate. Adjustable, electronic thermostat with digital display monitors the inside temperature to ensure food is being held at safe and precise temperatures.
- Easy to clean. Simply remove shelves and wipe clean.
- Greater yields and less food waste with Halo Heat technology. Minimize food costs with less overcooking and shrinkage compared to conventional holding.
- Select models available with a pass through design for easy loading and more access to held food.
- Door venting optional on specific models to hold crispy food with the highest quality.
- Expand menus. Reduce prep time and labor costs. Prepare food hours before serving, and hold it at the optimal temperature for the best quality and taste at time of service.
- Energy savings. Costs less to operate.
- Made in the USA with a commitment to quality.
1200-UP Product Details
Capacity
Per Compartment
8 Full-Size Hotel Pans (4")
16 Full-Size Hotel Pans (2-1/2")
16 Full-Size Sheet Pans (1")
8 GN 1/1 Pans (100mm)
16 GN 1/1 Pans (65mm)
Dimensions H x W x D
75-13/16" x 26-7/16" x 32-3/16"
(1924mm x 671mm x 817mm)
Support
At Alto-Shaam we understand that the oven is the centerpiece of any kitchen. That's why we're relentlessly driven to design and manufacture products that perform flawlessly in the most demanding conditions to give operators confidence and consistency in every meal. And our team is just as committed to providing industry-leading service and support. From installation consultation to equipment training to around the clock, every day technical assistance to culinary support — you can trust that we are here for you.
SDS, Declarations & IEC Reports
Halo Heat Technology®
Experience better food quality and higher yields with Halo Heat® technology. Unlike traditional heated holding or low temperature cooking technologies, temperatures created by Halo Heat technology don't fluctuate to extremes. This gentle, radiant heat evenly surrounds food without the use of extremely hot elements, added humidity or fans.
Success Story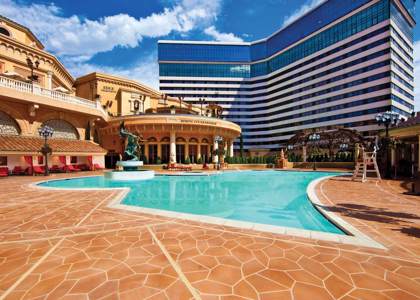 Peppermill Reno
"Our guests are the number one priority, which is why we need reliable equipment. The reliability of Alto-Shaam products is my favorite benefit because it allows us to take care of our guests the way they should be taken care of at Peppermill Reno."
Read More