Peppermill Reno
Peppermill Reno Saves Time, Labor with Complete System
"Our guests are the number one priority, which is why we need reliable equipment. The reliability of Alto-Shaam products is my favorite benefit because it allows us to take care of our guests the way they should be taken care of at Peppermill Reno."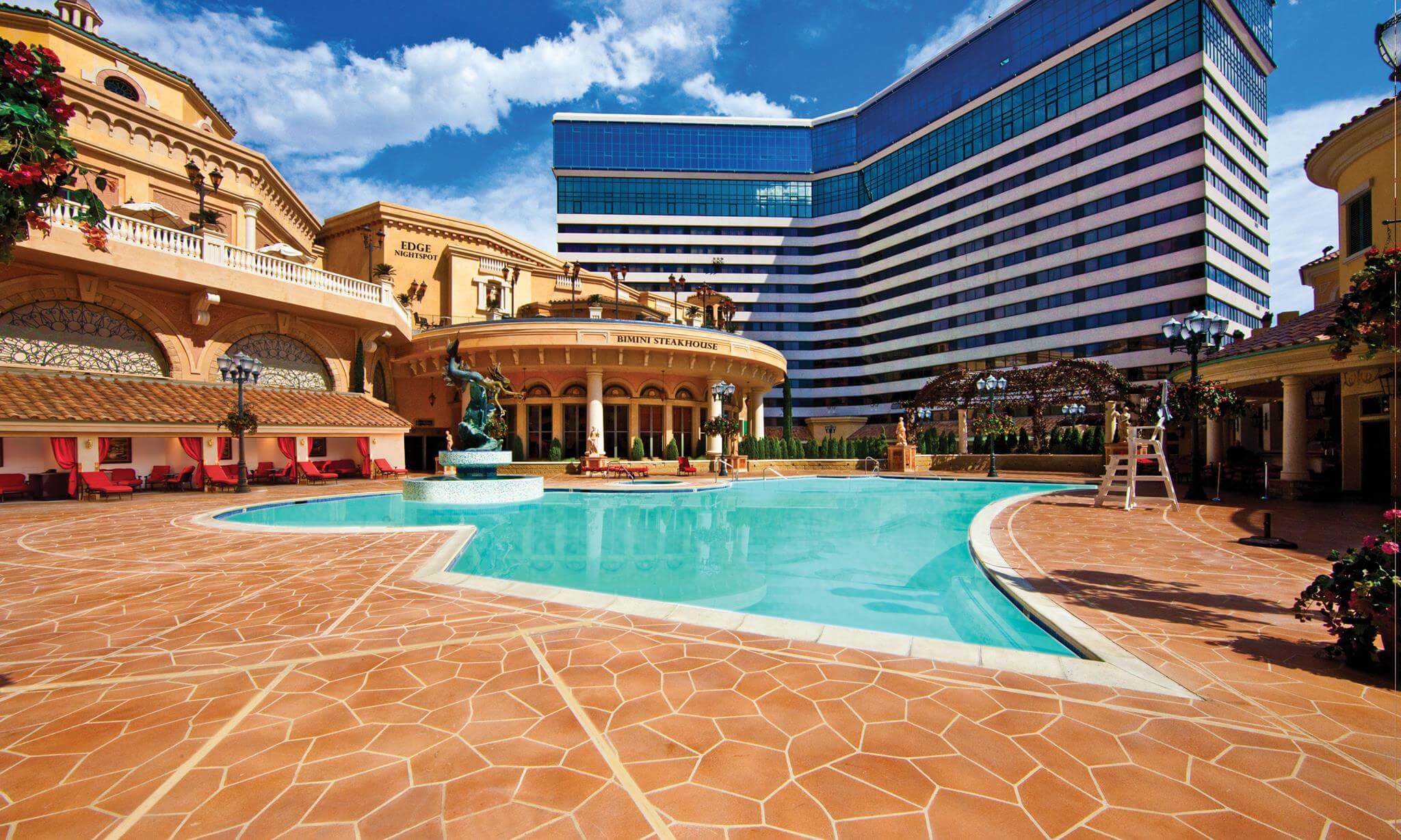 In 1971, two lifelong friends, Nat Carasali and Bill Paganetti, opened the Peppermill Coffee Shop and Lounge in Reno, NV, with 24 tables. Forty-four years later, the coffee shop now has more than 90 tables and is part of Peppermill Reno – an all-inclusive resort featuring an award-winning hotel, "Best in Class" casino and some of the finest cuisine in northern Nevada.
Over the years, Peppermill Reno has undergone numerous renovations to get the property where it is today – four separate hotel areas, a luxury spa, 10 public restaurants, a 24/7 casino, the largest meeting and events space in northern Nevada and a thriving nightlife packed with year-round entertainment. One of the largest privately owned companies in northern Nevada, Peppermill Reno does everything from advertising to glass work in-house, including the award-winning cuisine from executive chef, Mark Lund and his culinary team.
Lund, who started as an assistant executive chef, has been with Peppermill Reno for the past 18 years and oversees all 15 kitchens and 10 public restaurants that feature everything from exquisite Italian cuisine to the freshest seafood available. From the award-winning Bimini Steakhouse to Island Buffet – Reno's largest variety buffet – Peppermill Reno has everything from fine dining to quick bites.
"The ownership at Peppermill Reno is unlike anything I've experienced before. The owners are always walking around, engaging with the staff to get their feedback," said Lund. "They're constantly reinvesting into the property to make it a better experience for our customers."
The kitchens are never short-changed; the kitchens feature high-quality equipment made in the USA, such as Alto-Shaam foodservice equipment. Lund and his team of 170 are very particular about the type of foodservice equipment that is used at Peppermill Reno and for good reason. The staff dishes out anywhere from 25,000 to over 80,000 meals weekly depending on the season.
"We are typically running a very high room occupancy, so we are always busy. Thirteen of our kitchens are used extensively every day," said Lund. "With that high of demand and a limited labor supply, we need equipment that is efficient and reliable. Alto-Shaam gives us all of those things in one package, which is the greatest gift ever."
In addition to having few issues, Alto-Shaam products are easy to source replacement parts because the company keeps so many parts on hand.
"It's my experience that properly maintained Alto-Shaam products rarely have issues," said Lund. "If you do have issues, it's usually self-inflicted, which is why it's reassuring to know that you have company that supports you and is available around the clock to troubleshoot any issues. It's a great partnership."
Peppermill Engineering has experienced this firsthand when they contacted Alto-Shaam in Menomonee Falls, Wis. for a replacement part. They received the piece within a few days because the company keeps so many parts in stock at all times, saving them a lot of worry.
Throughout the property, there are well over 150 products from Alto-Shaam, not including a recent order Lund put in for new Combitherm® ovens, QuickChiller™ blast chillers and warmers for the banquet facility. Lund and team currently use Cook & Hold ovens, including the buffet, banquet centers, employee dining, room service kitchen, coffee shop and Biscotti's. In addition, there are 52 banquet carts, six heated holding cabinets, multiple combi ovens, plus many new Alto-Shaam warmers that are replacing older warmers.
Founded in 1956, Alto-Shaam is the inventor of the original Cook & Hold oven that revolutionized low-heat cooking and the commercial cooking industry. Today, the company offers a full line of Cook & Hold ovens, convection ovens, combi ovens, hi-speed ovens, blast chillers, warming cabinets and drawers, food wells, heated buffet and display cabinets, merchandisers, fryers, rotisseries and more.
"Alto-Shaam is what I refer to as a primary equipment vendor – it is always at the top of the list on where we source equipment," said Lund.
Lund and team uses low-temperature cooking techniques throughout multiple restaurants, which is why the Cook & Hold ovens are a key piece of equipment for his staff. At Peppermill Reno, the Cook & Hold ovens are used for everything from the 48-ounce porterhouse in the Bimini Steakhouse to the vanilla bean crème brûlée at the Italian restaurant, Romanza.
Alto-Shaam's Cook & Hold ovens deliver precise, low-temperature cooking with Halo Heat® – an innovative heat technology that holds foods at the perfect temperature for hours and hours, eliminating waste from overcooked food and unused energy. The Halo Heat technology delivers perfectly done prime rib, tender brisket and fall-off-the-bone ribs at Peppermill Reno. In addition to the any whole muscle meat, Lund uses the Cook & Holds on everything from jasmine rice to New York-style cheesecake. Plus, without the need for a hood and the ability to be stacked, Cook & Holds are perfect for those tight areas such as the coffee shop at Peppermill Reno.
"The quality of the Alto-Shaam products speak for themselves. We have Cook & Holds that are 30 years old and still work great," said Lund. "You may have to pay a little more upfront, but 10 years down the road, you will not be replacing that equipment. Alto-Shaam is not looking to cut corners to save pennies; instead, they put those pennies into the equipment."
Lund also uses Alto-Shaam combi ovens throughout the property, recently purchasing four new ones for the banquet facility. Everything from steaming fresh Maine lobster at Oceano to dehydrating vegetables to make into a powder is made in the combi ovens.
"In Reno, we have really poor water quality, so we were constantly maintaining the two boilers in Oceano," remarks Lund. "Since replacing those with four Combitherm ovens, we've saved time in two ways. First, we don't have to maintain the equipment as often because Alto-Shaam products are easy to uphold. Second, we just push a button and the lobster comes out perfect every time."
Alto-Shaam Combitherm ovens combine multiple cooking functions into a single appliance, providing endless versatility, reliability and unmatched performance. It is the all-in-one solution for efficient and consistent volume food production, saving Lund and his staff valuable time. These units are an ideal alternative for the convection oven, smoker, steamer, fryer, kettle and dehydrator.
"Our guests are the number one priority. They don't care if a piece of equipment isn't working, which is why we need reliable equipment," said Lund. "The reliability of Alto-Shaam products is my favorite benefit because it allows us to take care of our guests the way they should be taken care of at Peppermill Reno."
Photos courtesy of the PepperMill Facebook page.
See All Success Stories