QC3-40 Upright Reach-in Blast Chiller
QuickChiller™ blast chillers can be used to chill virtually any type of food; from delicate vegetables and seafood to hearty roasts, and from dense sauces to casseroles. Intuitive user interface with 7" touchscreen control gives you precise, programmable consistency at your fingertips. The QC3-40 vertical reach-in chiller allows for greater pan capacity and higher production throughput.
Not available for locations requiring CE certification.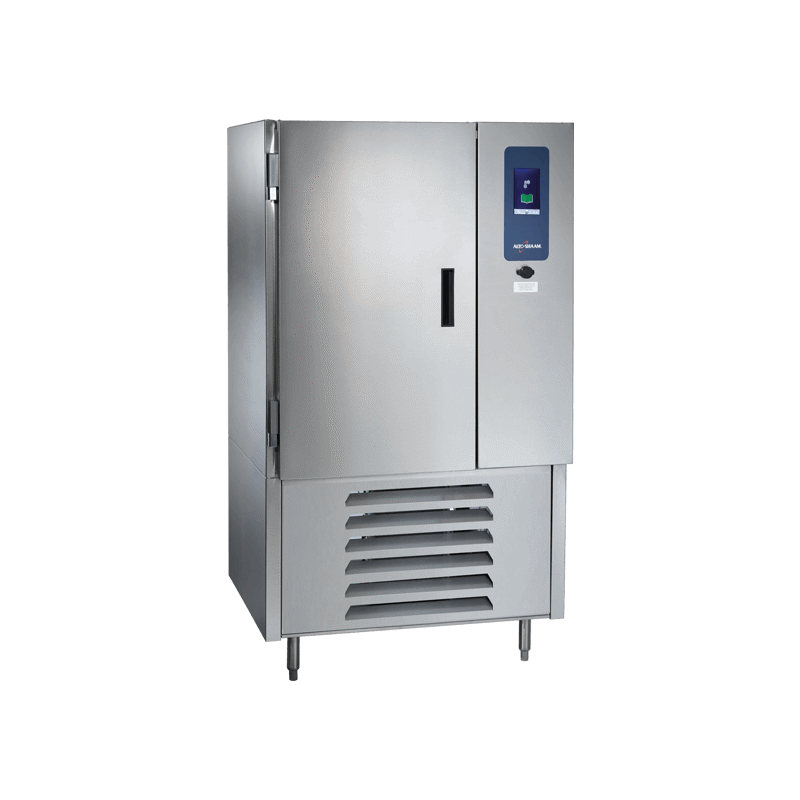 SEE WHAT SETS US ABOVE THE REST
Touchscreen control. The QuickChiller operates with an intuitive touchscreen control and four operational modes. Multiple pre-programmed menu selections allow ideal chilling conditions based upon the type and density of food.
Rapidly remove heat. Alto-Shaam QuickChillers™ are specifically designed to rapidly remove heat from foods using a combination of low temperature and high velocity air. This minimizes food time in the "Danger Zone" (135˚F - 40˚F/57˚C - 4˚C) by up to 80%.
Reduce labor hours. Instead of repeating the same production items every day, cook regular menu items to inventory and chill. Then refresh items as they are needed, reducing prep and cooking times.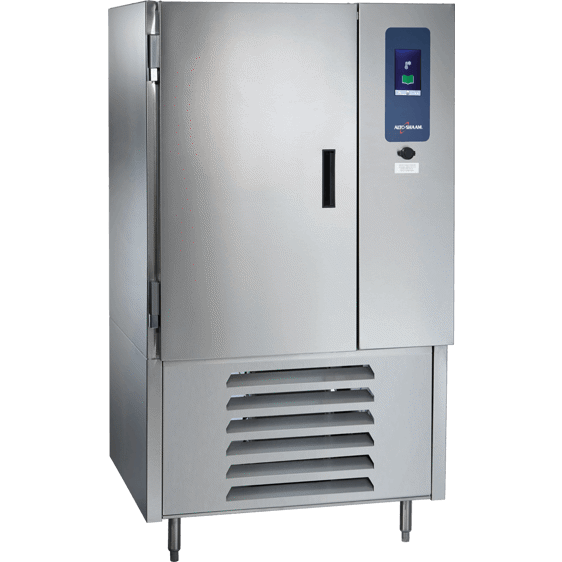 KEY FEATURES
- 4 operating modes: Modes include a quick-freeze mode, soft-chill mode for less dense items, hard-chill mode for more dense items, holding mode for chilled or frozen items, and automatic defrost.
- Temperature probe: Includes 3 internal detachable food temperature probes and standard HACCP dataport.
- Programmable: Intuitive touch control includes 20 preset menu category selections simplifying the chilling process.
- Safety: Alto-Shaam's QuickChiller freezer/chiller refrigeration systems are designed to rapidly and uniformly decrease the temperature of hot foods to either a chilled or frozen state well within HACCP/FDA code requirements.
QC3-40 Product Details
Capacity
18 Full-Size Hotel Pans (2-1/2")
18 GN 1/1 Pans (65mm)
9 Full-Size Sheet Pans (1")
Dimensions H x W x D
71-3/8" x 40" x 39"
1813mm x 1016mm x 991mm
QUICKCHILLER HOW-TO VIDEOS
Our collection of product how-to videos is full of helpful steps and information to help customers learn how to best use our ovens. From simple processes, like turning the chiller on & off, to more advanced processes, like downloading HACCP data, we strive to provide you the tools necessary to get the best return on your investment. To learn more, explore our collection of Quickchiller how-to videos below.
Support
At Alto-Shaam we understand that the oven is the centerpiece of any kitchen. That's why we're relentlessly driven to design and manufacture products that perform flawlessly in the most demanding conditions to give operators confidence and consistency in every meal. And our team is just as committed to providing industry-leading service and support. From installation consultation to equipment training to around the clock, every day technical assistance to culinary support — you can trust that we are here for you.
Success Story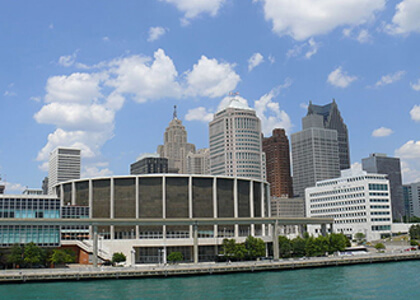 Cobo Center
The Cobo Center in downtown Detroit wanted to become an industry leader as it sought to improve its image. To reach this goal, it chose to make a capital investment and updated its kitchen equipment with a plate retherm banqueting system to increase the efficiency of its service as well as retain, if not improve, the quality of its food output.
Read More