Alto-Shaam
Alto-Shaam's Extraordinary Service Recognized Again at FEDA Gold Awards
The Foodservice Equipment Distributors Association (FEDA) has named Alto-Shaam a two-time winner of their Extraordinary Service Award at the annual conference.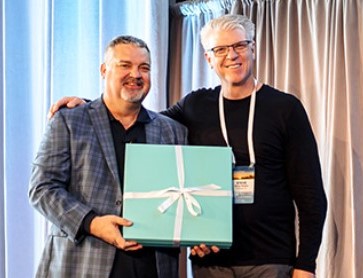 For the second time in three years, global foodservice equipment industry leader Alto-Shaam, has won the Extraordinary Service Award at the Gold Awards held at the Foodservice Equipment Distributors Association (FEDA) conference.
The award recognizes the exceptional customer experience Alto-Shaam provides, demonstrating its dedication to operators, dealers, distributors and end-users at every touch point. Following a people-first approach, Alto-Shaam has built a complete system of support before, during and after the sale, including customer service, technical service and culinary support.
"It's an honor to be recognized with the Extraordinary Service for a second time by FEDA at the Gold Awards," said Steve Maahs, Alto-Shaam President and Chief Operating Officer. "For us, extraordinary service is a never-ending journey. It requires thinking beyond traditional post-sale support models and truly putting ourselves in the shoes of our customers."
Alto-Shaam has built a robust educational program to support and serve its valued customers and partners, including its series of A Taste of Alto-Shaam demonstrations, on-site consultations, ongoing training and support, and hands-on learning events for customers, amongst many others.
"We could not have achieved this award without help of our entire Alto-Shaam family," Steve continues. "They continue to work hard to anchor ourselves in the many layers of the customer experience. And, together, we will continue to cultivate transformative experiences for our customers."
To learn more about how Alto-Shaam can support your foodservice business, talk to an expert today.
Talk to an Expert