Alto-Shaam
Alto-Shaam Adds Senior Culinary Leader to its Team
Greg Taylor joins Alto-Shaam in a joint role as Culinary Resources Manager and Corporate Executive Chef.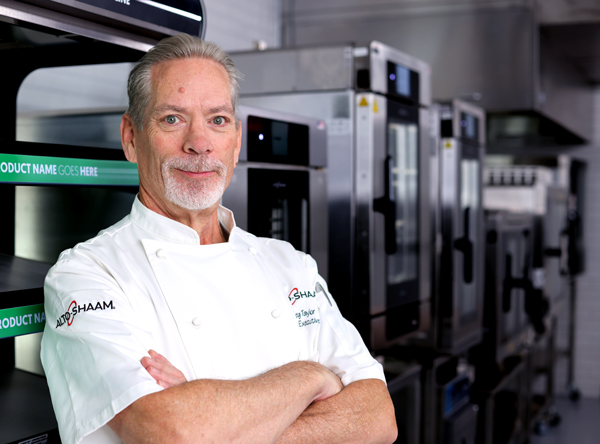 Alto-Shaam has appointed Greg Taylor as Culinary Resources Manager and Corporate Executive Chef.
In this newly created joint role, Greg will serve as Culinary Resources Manager and will be responsible for the overall management, direction and development of Alto-Shaam's culinary team, ensuring best practice standards to support global growth targets. Additionally, Greg will also operate as a Corporate Executive Chef, where he will support Alto-Shaam's global sales, product development and marketing departments by enhancing customer initiatives, executing menu consultations and by delivering culinary demonstrations.
With more than 37 years' experience working within the foodservice and hospitality industry, Greg joins Alto-Shaam with a wealth of knowledge and expertise. Throughout his career, Greg has worked across a range of different industry segments and markets, including more than seven years working in leisure and entertainment foodservice environments; almost 10 years spent at National Culinary Institute; and more than 14 years working as a Corporate Executive Chef for one of the world's largest food and beverage companies.
"It's great to welcome Greg to the team," says Jeff McMahon, Senior Director of Product Management and Culinary at Alto-Shaam. "His vast experience, as well as his level of expertise and in-depth knowledge of the industry will be invaluable to us as we continue our growth."
Speaking on his appointment, Greg says: "I am very pleased to be joining Alto-Shaam and am looking forward to working alongside the great team of chefs as we strive to continue to support our customers and partners with insight to enhance their foodservice operation."
Alto-Shaam has a full team of culinary, sales and technical service experts ready to help operators accomplish their foodservice goals. To learn more, contact an Alto-Shaam expert.
Talk to an expert