Alto-Shaam
Menomonee Falls Expansion Plans Pioneer Forward
Alto-Shaam begins construction of a state-of-the-art Innovation Center at its headquarters and manufacturing facility in Menomonee Falls, Wisconsin.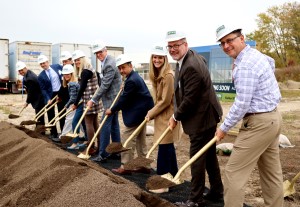 Alto-Shaam began construction of a new state-of-the-art Innovation Center at its global headquarters and manufacturing facility, planned for 2025.
The more than 100,000 sq. ft. expansion includes a cutting-edge research and development lab, alongside engineering, product management, shipping, and finished goods spaces to help meet evolving customer needs. The new center will be connected to the existing building with the introduction of several new bright and open entranceways.
"As a successful, private, multi-generational company, our Menomonee Falls expansion will enable us to continue pioneering growth and innovation for our community, industry and business," Alto-Shaam CEO Steve Maahs said. "My father founded the company from nothing in 1955. We had no facility, just a simple idea turned into an innovation, an incredible amount of hard work, and extraordinary amount of commitment. Those modest beginnings have stayed with us throughout the evolution of our business and facility here in Menomonee Falls, which we are proud to expand into next year with our Innovation Center."
The new facility will expand the company's manufacturing capacity in support of growing demand. Alto-Shaam will further invest in its digital systems and processes to further enhance our innovative manufacturing capabilities.
The front façade of the headquarters will also be receiving a refresh, with the outside walls being painted and refinished, alongside a series of renovations to the interior facilities, aimed at improving the overall workplace ergonomics, helping to infuse a sense of Alto-Shaam's purpose, mission and values in the new space.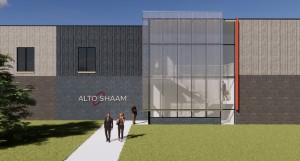 "As we continuously aim to further innovate within the foodservice industry, our new R&D will be pivotal in actioning this," Maahs said. "The new Alto-Shaam Innovation Center represents a significant step forward for our organization, enabling us to continue to meet and exceed our customers' growing needs while also providing the best possible facilities for our employees."
Since 2021, the company's Menomonee Falls employee base has grown by 22 percent. The business has also continued to serve new regions and territories, providing solutions for more than 90 countries worldwide, as well as continued investment in its global team.
Since 1955, Alto-Shaam has pioneered innovative foodservice equipment to help its customers achieve success. The company has been consistently recognized by numerous industry awards and accolades both domestically and internationally.
To learn more, visit our History page.
Learn more