Alto-Shaam
Alto-Shaam Hosts 'A Taste of Alto-Shaam' in New Test Kitchen in Germany
Alto-Shaam announces expanded investment in Germany with a new test kitchen in Kremmen. Here the Alto-Shaam Germany team will host "A Taste of Alto-Shaam" events and showcase its complete range of leading commercial kitchen equipment solutions.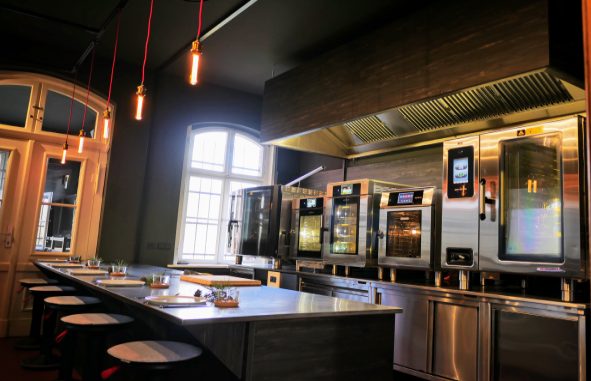 Alto-Shaam has announced a series of 'A Taste of Alto-Shaam' events in their new test kitchen in Kremmen/Oberhavel, Germany.
At the events, attendees will be introduced to Alto-Shaam's comprehensive line of kitchen equipment including the revolutionary Vector® H-Series Multi-Cook Oven and the newest edition of Cook & Hold and Smoker Ovens.
More than a product demonstration, the events provide industry professionals and peers with an ideal opportunity to meet and find inspiration for new recipes, as well as resources to discover new ways to reduce food waste and energy costs.
Florian von Schulte, Head of Sales in Germany, says: "In the past year, we have been working tirelessly to modernize the Alto-Shaam brand in Germany. Part of that was making our operation in Germany completely paperless and thereby reducing our own carbon footprint. Another part was building this new test kitchen in Kremmen where we can now more effectively help others to make their food service operation more efficient and sustainable."
"The test kitchen combines tradition with modern techniques and technology. We look forward to presenting Alto-Shaam's solutions such as the Vector® H-Series of Multi-Cook Ovens and show our customers all that is possible if you combine expertise with innovative equipment and solutions."
The next 'A Taste of Alto-Shaam' demonstration is scheduled for June 1, 2022. View the full schedule and register now for one of the limited spaces.
Register Now