Alto-Shaam
Exploring the Top Operator Challenges and Trends
Against a background of increasing costs and reducing margins, restaurant operators aim to ultimately meet their customers' demands. In this blog, we explore how manufacturers and vendors can help independent and chain restaurants innovate new menu items, maintain food quality and enhance the customer experience.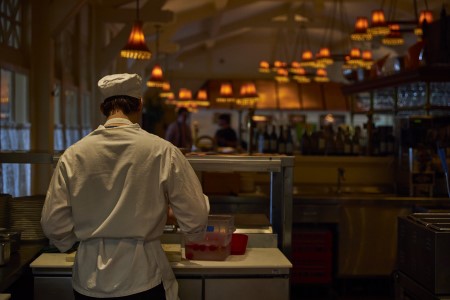 Both independent and chain restaurants are increasingly looking to their equipment providers and third-party suppliers to provide help in critical areas such as operational efficiency and sustainability, minimizing food waste, energy consumption and cost. But they are also demanding support in other areas too, such as innovating new menu items, maintaining food quality and enhancing the customer experience.
It has long been understood that restaurants need to constantly adapt to changing consumer needs in order to compete. With more than 700,000 independent restaurants in the U.S. alone, it makes for a saturated and competitive market. Restaurants either move with the times or face an uncertain future.
According to Technomic, Millennials and Generation Z consumers equally value unique experiences and convenience from foodservice providers. They want their food quickly, and of the highest quality, and have an equally high expectation in terms of the overall dining-out experience. They also demand a menu that is increasingly plant-based, Gluten free and sustainable.
Finding Sustainability Support
Restaurateurs and food chain operators need to meet their customers' demands against a background of increasing costs and reducing margins. While they recognise, for example, the need to focus on sustainable practices, they also understand that they need support in achieving their sustainability targets. According to Technomic, almost three quarters (72% of independent operators) admitted wanting help from their suppliers.
One of the ways in which manufacturers are supporting restaurant operators is in identifying how they can reduce costs while supporting their sustainability goals. This includes not only reducing food waste (39% of independent restaurants say that food waste is having the greatest impact on business) but also providing them with the tools to monitor and measure the volumes of waste created. It includes advice on portion control, how best to re-use 'ugly' produce, and in best-practice cooking and holding methods to ensure consistently high-quality food that doesn't spoil, dry out, or otherwise need to be thrown away.
Reducing Operational Costs
Another important area in which a manufacturer's help is being sought is in tackling operational costs. Labor, and specifically the cost and availability of labor, remains an enormous challenge. To put this challenge into context, 82% of independents cite finding and retaining skilled labor as their biggest ongoing operational challenge, and turnover can cost a restaurant as much as $2,000 per employee. The challenge is exacerbated by the rising minimum wage coupled with an increasingly demanding customer base wanting an ever-more diverse menu.
This trend is driving even greater innovation in kitchen equipment design and control, with solutions that are easier to operate and better for the chef in terms of accommodating new recipes and menus. Manufacturers are providing restaurants with critical insights into consumer behaviors. Indeed, this is the third area in which suppliers are now much in demand, helping them to create consumer 'value'. Customers want food that supports their wellbeing and with on-trend flavors, but that still support their own values around sustainability and the environment.
Independent restaurants have the advantage of providing a unique, local offering and are predicted to outpace industry growth; 45% of foodservice sales is currently with independents, of which 85% goes to FSRs. Consumers, however, are fickle creatures, and new challenges are never far away. High-quality food, served quickly and to the customer's taste, is still the order of the day.
To learn how Alto-Shaam foodservice equipment can reduce costs and offer greater menu versatility, join us for a free A Taste of Alto-Shaam demonstration near you.
Save My Seat