Alto-Shaam
New Demonstration Kitchen in Mexico City
Alto-Shaam announces expanded investment in Latin America with a new demo location in Mexico City – to showcase its complete range of leading commercial kitchen equipment solutions.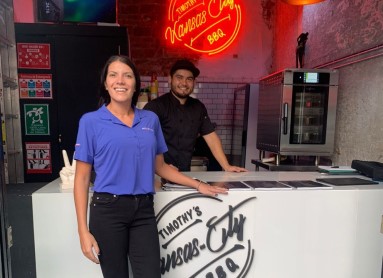 Alto-Shaam has announced expanded investment in Latin America, opening a new hybrid demo location in Mexico City to showcase its range of leading commercial kitchen equipment solutions.
Timothy's Kansas City BBQ, a Vector® H Series Multi-Cook Oven with deluxe controls has been installed, allowing Alto-Shaam to demonstrate how its innovative oven can cook twice as much food, two times faster than traditional counterparts. Featuring up to four independent chambers, operators can control the temperature, fan speed and cook time in each individual oven chamber for maximum flexibility, allowing them to simultaneously cook a variety of menu items with no flavor transfer.
Alongside Vector, Alto-Shaam is also showcasing its new Cook & Hold and Smoker ovens. The upgraded Cook & Hold and Smoker Ovens deliver enhanced food quality and higher yields with Halo Heat® technology – and feature a new design and advanced user-friendly controls which make them easy to operate.
Part of its hot food holding solutions, Alto-Shaam has also installed its warming drawer, also with Halo Heat technology. The drawer is designed to keep food at its optimal temperature without the need of harsh heating elements, added humidity or fans. Quick and easy to install, drawer warmers can be built into cabinets or counters, or stacked to maximize space.
Hugo Hernandez Ponce, Alto-Shaam Chef for Latin America and the Caribbean, owns and operates the working demonstration restaurant in Mexico City.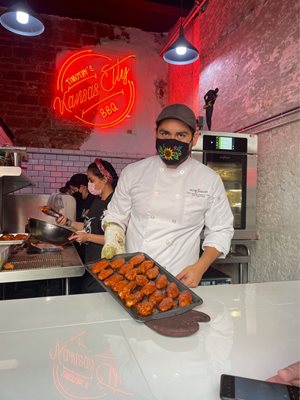 "With just a few pieces of equipment, the restaurant has everything it needs to cook, smoke, hold to serve lunch and dinner," Hugo said. "I look forward to showcasing the versatility and multi-functionality of Alto-Shaam equipment with this hybrid restaurant and demo location."
Carine Aguiar-Wright, International Manager for the Caribbean and Latin America, says Alto-Shaam is committed to expanding its presence across the region: "This new demo location will be key to expanding our reach across Latin America. We are thrilled to host new and existing customers and partners, as we showcase our complete range of world-class foodservice equipment solutions."
Register for a demonstration in Latin America or the Caribbean by contacting Carine Aguiar-Wright.
To register for A Taste of Alto-Shaam demonstration near you, register online today.
Save Your Seat