Shorty's Pizza and Smoked Meat
Shorty's Reduces Labor, Waste with Cook & Hold Oven
A staple in the community, Shorty's Pizza & Smoked Meat utilizes Alto-Shaam's Cook & Hold ovens to perfectly cook a variety of dishes.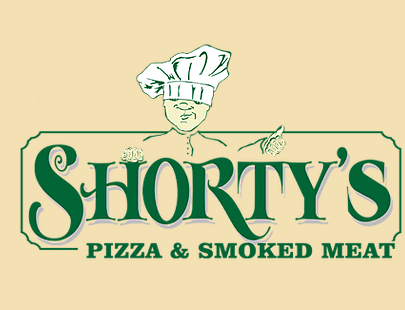 In the far upper northwest region of Wisconsin right on the Minnesota border, you'll find a restaurant where locals and people from around the Midwest come to enjoy made-from-scratch dishes, smoked meats and delicious pizza. Shorty's Pizza & Smoked Meats opened their doors on Aug. 8, 2013, in Superior, WI, but has a reputation comparable to restaurants that have been in business for decades.
In less than two years, Shorty's has already become a staple in the local community and surrounding area. Recently appearing on Food Network's "Diners, Drive-Ins and Dives" show for their meat lover's pizza and hunter chicken sandwich, Shorty's head chef David Andert knows the secret behind good food: made-from-scratch everything.
Shorty's serves on average 300 to 500 people a day keeping their staff of 45 quite busy. The restaurant seats 108 people in the dining room with an additional 75 seats in the bar area. Inspired by Montreal's obsession with smoked meats, Shorty's has a full-range menu serving everything from hand-breaded cheese curds to hearty soups and from deli-style sandwiches to homemade pot roast.
"Everything that we make at Shorty's is from scratch, including our dressings, soups, and pizzas," said Andert. "This approach has brought in people from all over the region, which is quite amazing."
After being in the restaurant business for almost 40 years, Andert knows what he needs when it comes to kitchen equipment; Alto-Shaam ovens are one of his top picks. Andert joined Shorty's in April 2013 before it was open to help plan the menu and lay out the kitchen design, which included a Cook & Hold oven from Alto-Shaam.
"In my 40 years in the restaurant business, I've used Alto-Shaam ovens more times than I can remember, so I knew I wanted a Cook & Hold in our kitchen," said Andert. "I love Alto-Shaam, and I swear by them because their reliability and standard of quality sets them apart from others in the business."
Founded in 1956, Alto-Shaam is the inventor of the original Cook & Hold oven that revolutionized low-heat cooking and the commercial cooking industry. Today, the company offers a full line of Cook & Hold ovens, convection ovens, combi ovens, chillers, warming cabinets and drawers, heated buffet and display cabinets, merchandisers, fryers, rotisseries, and more.
Featured Cook & Hold Oven Solutions
Andert uses the Cook & Hold for a variety of dishes, including: smoked meat, turkey, pork butt, nacho meat, vegetables, prime rib, and gourmet mac and cheese.
"Today I'm using the Alto-Shaam for my gourmet mac and cheese because it will hold it at the perfect temperature; later I'll use it to cook vegetables by setting it at 300 degrees for about an hour," said Andert. "Everything comes out perfectly each time, which is why I use it every single day."
The Cook & Hold oven has many features including optional, easy-to-use technology that allows users to program recipes into their oven, which helps deliver remarkably consistent results at the touch of a button. This allows the chef to prepare food accurately and consistently, which eliminates the guesswork and provides peace of mind. The ultra-compact and lightweight design does not need to be under a hood, easily fits into tight restaurant kitchen layouts or, as in Shorty's experience, makes room for other equipment. The oven also automatically switches from cook to hold, which helps restaurants save money by cutting down on labor prep and waste costs.
"There isn't a lot that you can't do with Alto-Shaam's ovens because of their versatility and easy-to-use technology," said Andert. "They also make it really hard to ruin food."
View All Products