IMPORTANT: Read all of the instructions for your firmware version before attempting a software update. If you need assistance, please call the Alto-Shaam service department at 1-800-558-8744.
The current oven sofware version is IB: 0.87, CB 0.84 (as of 03/10/2022)
ON THE COMPUTER:
Step 1. Click on the download link above for the latest Rotisserie Firmware. Open the .zip folder, and copy all files to the top level of the USB drive. Eject the USB drive from your computer after the files have been saved.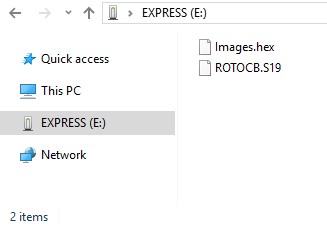 ON THE OVEN:
Before you begin: Record the oven serial number, model, and voltage. Navigate to the Service screen; record the Interface Board (IB), and Control Board (CB) firmware versions.
Step 2. Touch the utilities icon. The utilities screen displays.
Step 3. Touch the upload/download icon. The upload/download screen displays.
Step 4. Insert the USB drive into the port.
IMPORTANT: Do not remove the USB drive during the update process.
Step 5. Touch the download new software icon for the full oven update.
To update only the interface board, touch the interface board icon.
To update only the control board, touch the control board icon.
IMPORTANT: After the firmware has been updated, the oven may automatically initiate a shut down and reboot sequence if required.
Step 6. Remove the USB drive.
Step 7. On the Service screen, verify your firmware is the correct versions.