1100-RW Halo Heat Drop-In Round Hot Food Well
11 Qt (10.5 L) Capacity
Alto-Shaam Drop-in Round Wells are available in 7-quart (6.6-liter) or 11-quart (10.4-liter) sizes. Thermally insulated construction reduces heat transfer to surrounding counter surface areas. Each model is equipped with an adjustable thermostat to provide optimal holding temperatures and prevent overcooking and scorching of food that is associated with traditional soup wells.
Not available for locations requiring CE certification.
Quick Ship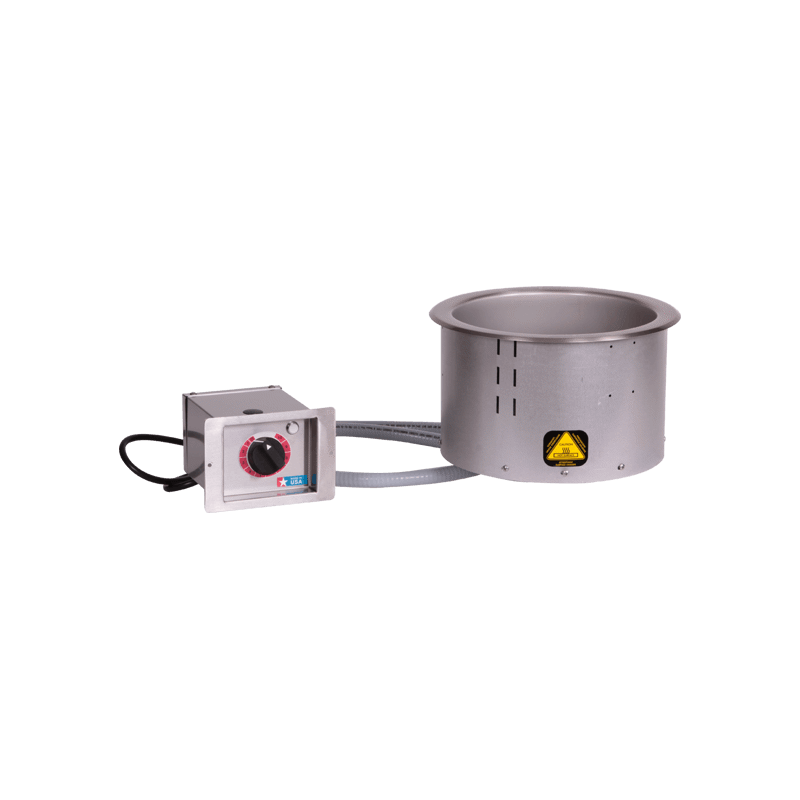 See What Sets us Above the Rest
Simple installation. Halo Heat radiant technology requires no water or plumbing connections resulting in simplified installation into any fabricated surface or fixture.
Reclaim lost space. Reclaim valuable lost undercounter space that is typically used for plumbing connections. Now you can support your hot food station with undercounter heated or refrigerated storage in order to streamline production and service areas.
Consistent food quality. Gentle Halo Heat surrounds your food allowing you to hold at proper temperatures without overcooking or drying food out.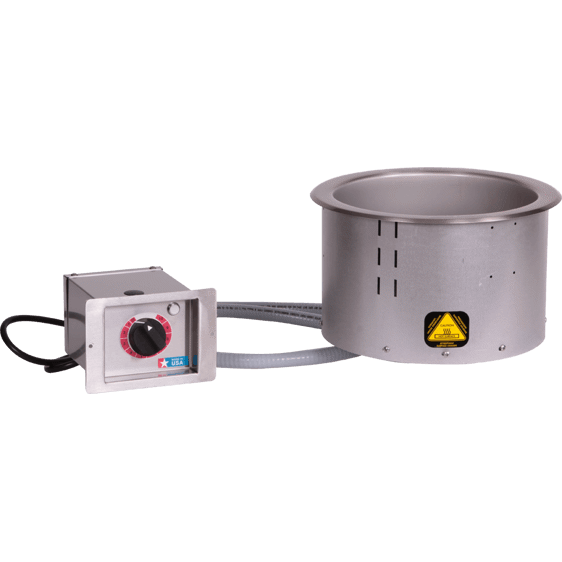 KEY FEATURES
- Capacity: 11-quart (10.5 liter) heated round soup wells intended for dry operation.
- Halo Heat®: Halo Heat wraps around the food well, radiating from the recessed surface, providing greater ambient surface temperature control.
- Adjustable thermostat: Provides hot holding temperature flexibility.
- Front-of-the-house: Use with an existing counter, overhead lighting, and sneeze guard system or drop into a prep table for hot food plating convenience.
- Customized Look: Easily drop round soup well into most fabricated counters, chef tables, or mobile carts.
- Complementary: Coordinate your layout with our HWLF hot wells or our refrigerated cold wells.
- Quick Ship available for standard models.
1100-RW Product Details
Capacity
Max Volume: 11 qt (10.4 L)
Dimensions (H x W x D)
9" x 12-7/8" x 12-7/8"
229mm x 327mm x 327mm
Support
At Alto-Shaam we understand that the oven is the centerpiece of any kitchen. That's why we're relentlessly driven to design and manufacture products that perform flawlessly in the most demanding conditions to give operators confidence and consistency in every meal. And our team is just as committed to providing industry-leading service and support. From installation consultation to equipment training to around the clock, every day technical assistance to culinary support — you can trust that we are here for you.
Halo Heat Technology®
Experience better food quality and higher yields with Halo Heat® technology. Unlike traditional heated holding or low temperature cooking technologies, temperatures created by Halo Heat technology don't fluctuate to extremes. This gentle, radiant heat evenly surrounds food without the use of extremely hot elements, added humidity or fans.
Success Story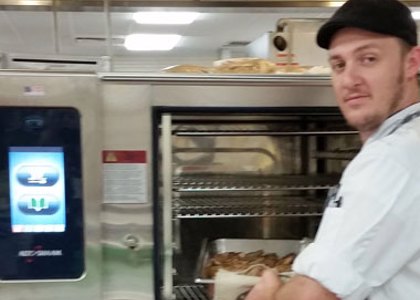 ACTS Retirement-Life Community
The ACTS community-based living facility has been using Alto-Shaam's products since 2000 to provide high quality food for their more than 8,000 residents. The Alto-Shaam Combitherm® ovens and hot wells allow ACTS to provide a large variety of meal options, faster cooking times and longer holding times.
Read More