600-CW Coldwall Drop-In Refrigerated Cold Food Well
The 600-CW Cold Well uses proven cold wall conductive cooling to maintain refrigerated food temperature without forced air that dries food out. Higher food quality and reduced waste and food costs means more money back to your bottom line.
Not available for locations requiring CE certification.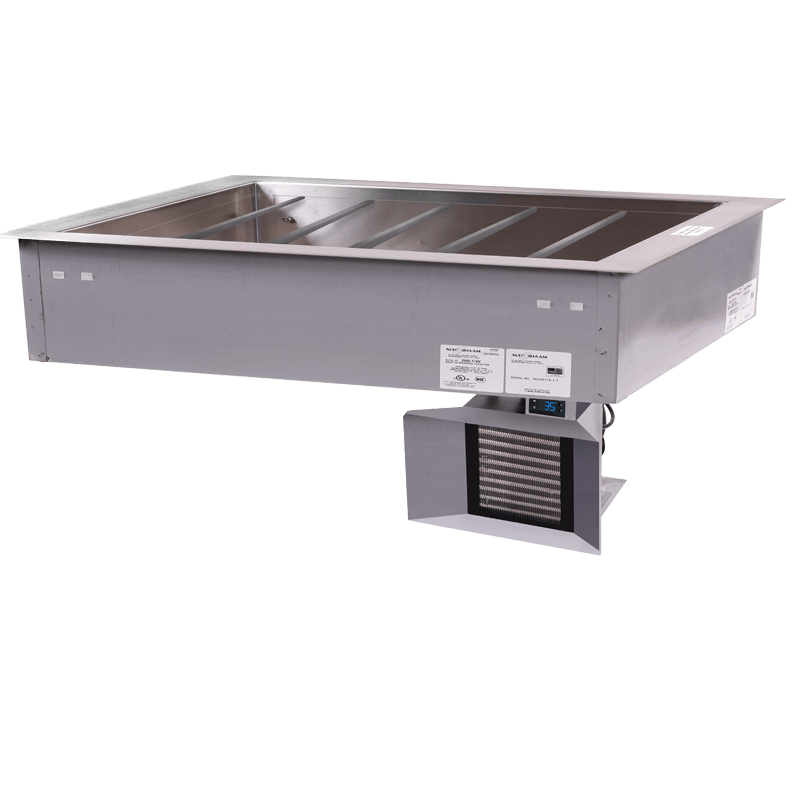 See What Sets us Above the Rest
Simple installation. Self-contained refrigerated cold wall food wells requires no plumbing or drain connections resulting in simplified installation into any fabricated surface or fixture.
Reclaim lost space. Reclaim valuable lost undercounter space that is typically used for plumbing connections. Now you can support your food station with undercounter heated or refrigerated storage in order to streamline production and service areas.
Maintains fresh quality. High efficiency cold wall technology maintains refrigerated food temperatures without drying foods out with forced air. Foods stay fresher, longer.
Built to NSF/ANSI Standard 7. For safe cold food holding.
Efficient cooling. Exclusive cold wall conductive cooling transfers cold efficiently through recessed food pans instead of forcing cold only through the bottom of pan or blowing cold air over the of the food and drying it out.
Customized look. Easily drop hot, cold and/or round wells into most fabricated counters, chef tables or mobile carts.
600-CW Product Details
Capacity
6 Full-Size Hotel Pans (6")
6 GN 1/1 Pans (150mm)
Dimensions
25-5/16" x 83" x 27"
643mm x 2108mm x 686mm
Support
At Alto-Shaam we understand that the oven is the centerpiece of any kitchen. That's why we're relentlessly driven to design and manufacture products that perform flawlessly in the most demanding conditions to give operators confidence and consistency in every meal. And our team is just as committed to providing industry-leading service and support. From installation consultation to equipment training to around the clock, every day technical assistance to culinary support — you can trust that we are here for you.
Success Story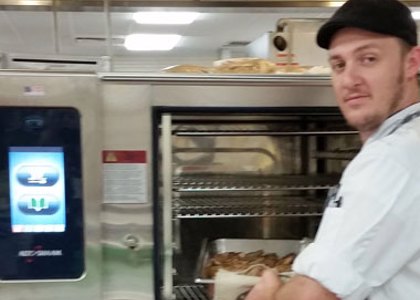 ACTS Retirement-Life Community
The ACTS community-based living facility has been using Alto-Shaam's products since 2000 to provide high quality food for their more than 8,000 residents. The Alto-Shaam Combitherm® ovens and hot wells allow ACTS to provide a large variety of meal options, faster cooking times and longer holding times.
Read More