Alto-Shaam
New VP to enhance Alto-Shaam's digital transformation
Alto-Shaam welcomes Matthew Hubbard as VP of Technology to support digital transformation initiatives.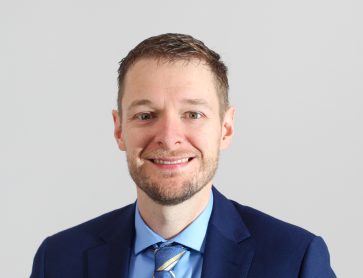 Alto-Shaam welcomes Matthew Hubbard as Vice President of Technology, furthering its investment in digital transformation.
In his new role, Hubbard will lead Alto-Shaam's digital transformation strategy, including the creation and implementation of a multi-year global technology plan that enhances employee and customer experiences. Hubbard will also provide technical leadership as the head of Alto-Shaam's Information Technology (IT) team.
"I am pleased to welcome Matthew to our Alto-Shaam family," said Steve Maahs, President and Chief Operating Officer at Alto-Shaam. "His extensive experience in scaling new technology solutions will enable Alto-Shaam to deliver the best experience for our customers, partners and employees as we grow globally."
Matthew joins Alto-Shaam with more than 15 years of technical experience and leadership. Previously, Hubbard was the Senior Leader, Solutions Architecture at Amazon Web Services. He also served as the Director of IT, Internet of Things (IoT), and eCommerce at Whirlpool.
"Alto-Shaam's commitment to enhancing the customer experience is evident in its investment in transforming and enhancing its digital technologies," Hubbard said. "I look forward to harnessing new and emerging tools that enable Alto-Shaam to continue pioneering what our customers are capable of."
In 2018, Matthew was recognized as a rising technology leader, earning the "Ones to Watch" award by the CIO Executive Council.
To learn more about Alto-Shaam's Purpose, Mission and Values, visit our philosophy page.
Learn more