71 Steak & Grill
71 Steak & Grill Effortlessly Smokes Food with Less Labor
71 Steak & Grill needed a low-temperature smoker oven that could expand their menu in an indoor space. Learn how our latest Cook & Hold Smoker Oven helped them achieve greater protein yields and moisture retention, while reducing labor and improving menu consistency.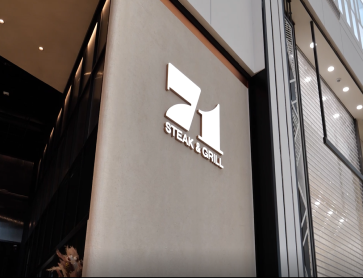 For 71 Steak & Grill, flavorful food is key to bringing in customers—and keep them coming back for more. Adding bold flavors with traditional pit smokers is often labor-intensive and impractical for indoor operations. However, thanks to their Alto-Shaam Smoker Oven with ChefLinc™ remote oven management, Head Chef Brando Moros is able to both hot and cold smoke various menu items with less labor required.
Watch the video to learn more!
View Products