Industry Leading News & Updates
Subscribe now to receive monthly industry updates and resources from Alto-Shaam. As a company, we make it a priority to educate our customers and partners through knowledge and we pride ourselves on being a resource for the foodservice industry.
Like what you see? Share a little information with us and we'll add you to our list! Don't worry you will only receive our eNewsletter once a month.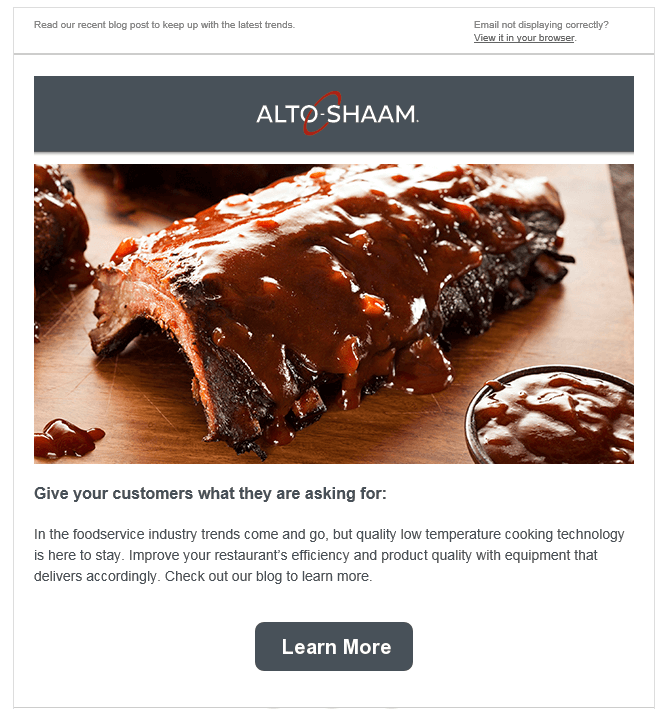 Privacy Policy Disclaimer - I consent to having this website store my submitted information so that Alto-Shaam can respond to my inquiry. For more information on how this information is used and how to revoke this consent, review our full privacy policy.