Alto-Shaam
4 Tips to Develop a Clean Menu
Healthy, natural ingredients are trending. Read these tips on how to develop a clean menu for your foodservice operation.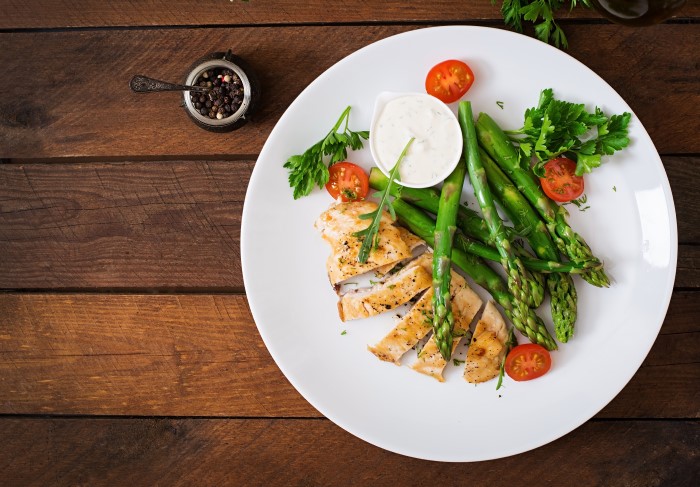 Clean, natural meal options continue to be in demand—with more and more consumers requesting less processed foods and proper nutritional labeling and transparency when it comes to ingredients.
Foodservice operations throughout all segments of the industry are adapting their menu offerings to meet these demands. Have you? Here are four tips to modify your menu to be more clean—without losing flavor and quality.
1. Let's Define "Clean"
In the foodservice industry, the term clean can have many meanings. When evaluating the ingredients of your menu, consider choosing food items with:
No artificial ingredients
No preservatives
No hormones
Unprocessed ingredients
Antibiotic-free ingredients
2. Inspect Your Menu
Now that you know what you (and your customers) are looking for in terms of "clean", it's time to do your due diligence—breakdown every dish on your menu by ingredient. We suggest doing this by combing through your menu, while also researching the clean practices of your vendors and suppliers. This can be a time-consuming process, especially when it involves working with vendors and suppliers, so we recommend you set the right goals and expectations for your business and team to help streamline the process.
3. Rethink Your Current Cooking Processes & Equipment
Adjusting your cooking processes and equipment might be one of the easier places to start when it comes to developing a clean menu. Cooking processes and equipment more often than not impact the cleanliness of a dish.
For example, deep fried menu items use large amounts of fattening oil that can put off health-conscious customers. If fried foods are on your current menu, it might be time to start looking into a lighter, higher-quality cooking alternative. Our Vector®️ multi-cook ovens and Prodigi™ combi ovens have air-frying capabilities that can eliminate the need for unhealthy oils. You can get the same, great tasting results for less than half of the calories as traditional deep frying. Vector multi-cook ovens also are available with grill pans, for a healthier, grilled finish on menu items.
Another great way that you can add both cleaner and specialty menu items to your menu is with smoking. Hot and cold smoking adds bold flavor without adding fats, sodium's, sugars, or other artificial flavors. By incorporating Cook & Hold Smoker Ovens or a Prodigi combi oven with smoking capabilities into your kitchen, you can add bold, clean flavors that stand out from the competition and keep customers coming back for more.
4. Get Everyone on Board
Making the switch to a cleaner menu is more than just a one-person initiative. This should be a restaurant-wide initiative that the team as a whole works together to achieve and uphold. Everyone from the chefs to the managers to the waitstaff should be well informed on the initiatives the business is making, the modifications to the menu, the full list of ingredients used and where they are sourced, and have the ability to communicate all of these advances effectively with guests.
This begins with training. Once you have done the preliminary research and due diligence of inspecting your menu and kitchen, and making proper adjustments, it's a great idea to get the managing staff involved. They will not only be able to help you achieve your goals but also communicate them to the staff in an appropriate manner. You can work together with the managers to develop a training schedule and technique that will work best for your current staff to understand and become passionate about.
Crafting a clean menu is not a simple task. It won't happen overnight, and it will take some time, but the outcome will be worth it to the longevity of your business and customer retention. To learn more about our full line of equipment solutions to help you execute a clean menu, register for A Taste of Alto-Shaam near you.
Save My Seat