Alto-Shaam
Complete C-Store Equipment Solutions
Elevate your existing menu with quality items that span across day parts with Alto-Shaam's complete system solutions.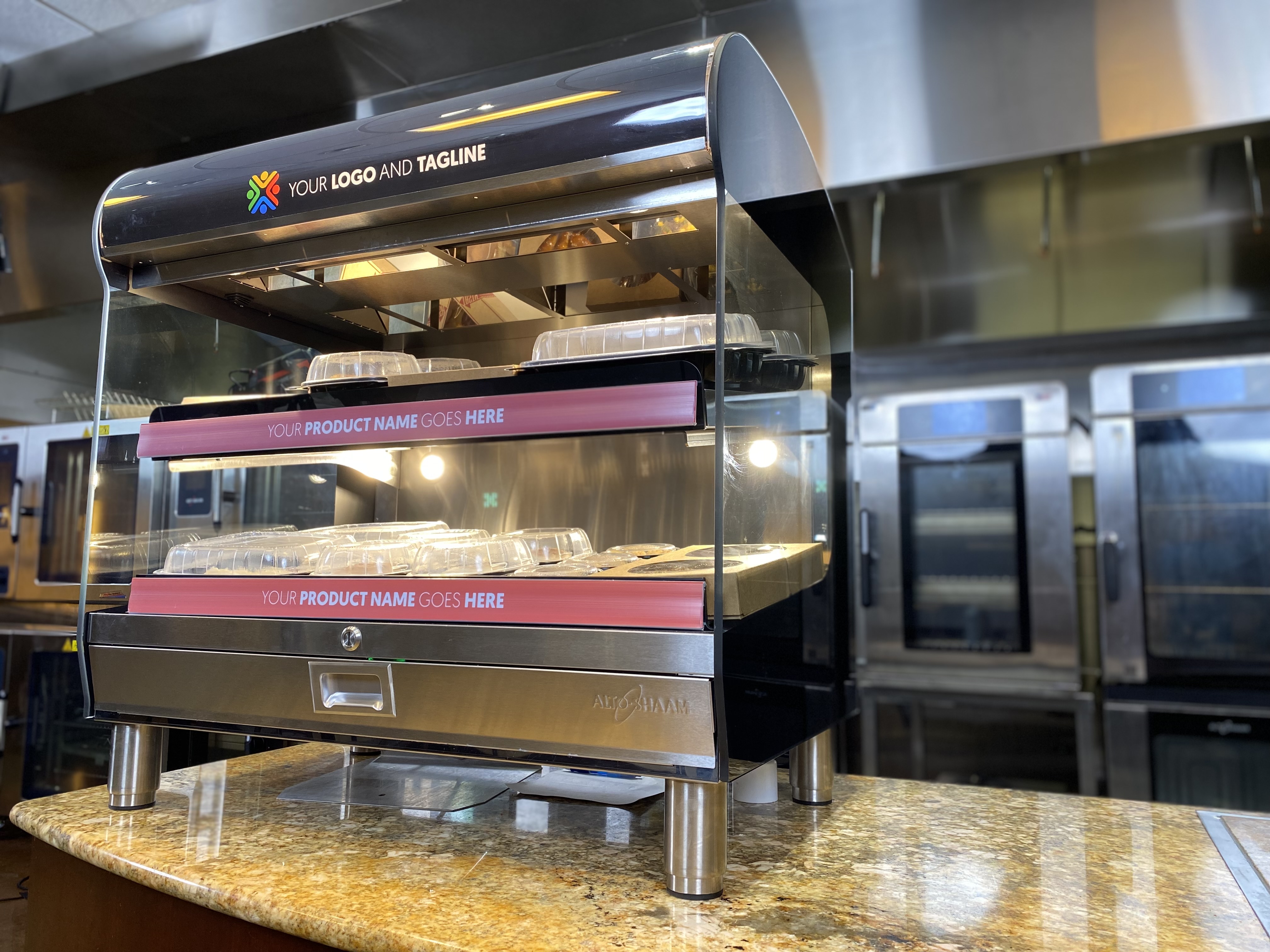 Convenience stores, or c-stores, are a great one-stop shop for many individuals, families, and workers who are looking for quick items while on the go. Where c-store foodservice was once an afterthought or seen as a place to grab a quick snack, it has now become a foodservice destination and an important revenue driver for many locations. According to a NACS State of the Industry report, foodservice industry sales grew by 14% last year alone, thanks to c-store's bolstering their dining options.
With just a few pieces of equipment, your c-store can start or elevate your existing menu with quality items that span across day parts to compete with other businesses and attract loyal customers.
Utilize Overnight Cooking and Holding
Time is valuable for busy families and individuals. So, too, is it for operators who are running a c-store. Whether just getting started with a foodservice program or trying to expand a current one, Alto-Shaam's Cook & Hold oven is a revenue generator for those looking to cook and hold food at the proper temperature ahead of service, without degrading food quality – and it does so with minimal labor.
Cook and hold large proteins overnight to create up-scale menu items like pulled pork sandwiches, or kickstart your foodservice program by simply retherming prepackaged items like breakfast burritos. Whatever the desired outcome, the Cook & Hold oven takes the labor out of cooking, giving time back to staff to tend the front counter or prep food for the next rush. No longer do operators need to flip, rotate, or babysit cooking processes.
Achieving better quality, craveable flavors and textures is done with help from Halo Heat® technology. This low-density, unique thermal cable wraps around the oven cavity, emitting heat without the use of fans, added humidity or other harsh heating elements, meaning less product is wasted. This is especially true with proteins, as low temperature cooking and holding delivers higher yields by naturally tenderizing meats.
Need more space for holding food? Alto-Shaam's heated holding cabinets and drawer warmers keep food warm and flavorful in an environment that's free from forced air and added humidity. Also utilizing Halo Heat technology, these holding cabinets make for a portable and stackable system that can maximize food quality and space.
Expand Offerings with Multi-Functional Technology
Utilizing a Cook & Hold oven for overnight cooking and pairing it with a heated holding cabinet is a great method for making quality meals, but it isn't the only solution. Elevating menus to include high-end meals can be done quickly with the consistency and speed of multi-cook ovens. Develop made-to-order food programs that span across day parts, such as a breakfast program, food bowl program, pizza program, or simply create your own variation of take-and-bake meals.
With a Vector® multi-cook oven, operators can cook up to four different food items simultaneously, with zero flavor transfer. You can control temperature, fan speed, and cook time in each chamber to produce unmatched variety. Ventless and waterless, this oven can be placed anywhere without plumbing, drains, filtration, or associated maintenance.
With a Converge® multi-cook oven, operators can steam, air fry, bake, grill, and more in multiple chambers. Converge features the addition of humidity to steam or cook in combi mode in each individual cooking chamber, providing three combis in a single, ventless footprint. Using combi mode to cook bacon, for instance, helps render fat evenly and smoothly with no shrinkage. But that's not the only food item you can cook while using combi mode. You can also simultaneously bake cookies on another shelf, and grill salmon in another, without flavor or moisture transfer. Further, the addition of water allows for self-cleaning capabilities which can be done overnight and help save time during peak hours.
Both ovens are ventless and stackable, creating a combination that can execute any variety of dishes. Cooking applications in both ovens feature Structured Air Technology®, which intentionally heats food from the top and the bottom of each chamber, treating each shelf like its own individual oven - No babysitting required. This technology allows the ovens to cook food at the highest quality, two times faster than conventional technology.
Create a Connected Kitchen with ChefLinc™
To help save time and effort, Alto-Shaam's Cook & Hold ovens and multi-cook ovens feature ChefLinc™ remote oven management. With this cloud-based system, operators have complete control of their connected ovens, menus, and business no matter where they are. Stay in the know with real-time data - push and pull recipes and LTOs, view detailed service diagnostics, analyze reports, and more. With programmable recipes, anyone can cook a dish with the same quality and consistency as the time before and across any location, making trainability easier than before.
Show Off Your Success
To round out your c-store foodservice program, Alto-Shaam's Heated Shelf Merchandisers create the perfect environment for holding and displaying food to potential customers. Utilizing Halo Heat technology, each shelf can be individually controlled to evenly hold food at their proper temperature for safe holding. Heat is radiated from the top and bottom of each shelf providing even heat around food, holding it at the proper temperature ahead of service.
Available in a countertop or floor standing design, these displays showcase food in an attractive display. Food can be seen from multiple angles with glass pane siding and LED lights, and shelves can be customized with your brand.
For a full-system solution, operators can cook large proteins the night before in a Cook & Hold and hold in heated holding cabinets or warming drawers, come in the next day to reverse sear the meat or make side dishes by using either a Vector or Converge multi-cook oven as a finishing oven. Once the food is ready for service, it can be displayed in Alto-Shaam's heated shelf merchandiser for a quick grab-and-go option.
Get started on your c-store foodservice success by working with our experienced chefs to find the perfect fit to your business.
Contact a Chef