Alto-Shaam
Fast-Casual Restaurant Trends
Understand what is driving customers away from some restaurants and towards others and find out what can be done to increase traffic to your restaurant.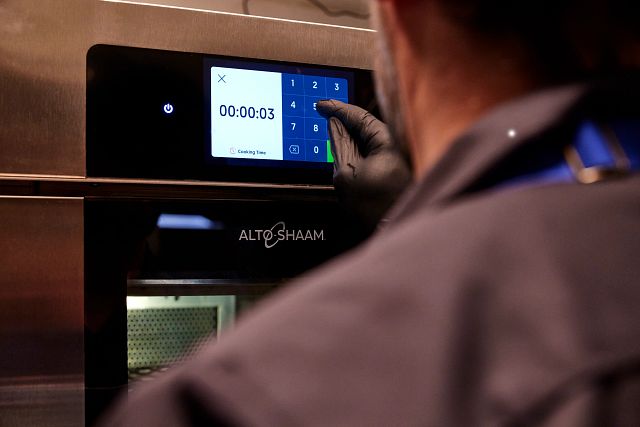 The fast casual landscape has shifted over the past few years, particularly as consumers discern which establishments provide the greatest value in terms of quality, price and speed of service.
While overall traffic appears to be lower than pre-pandemic, fast casual restaurants are finding that the items per ticket have seen an 8-10% increase, according to the latest Technomic research. This has led operators to further diversify their offerings to drive greater ticket totals and keep their customers coming back for more.
The challenge becomes a matter of how to turn more tickets with equipment that simplifies the cooking process–while achieving the highest food quality and consistency.
Differentiate Your Restaurant
New oven technology is making it easier to execute a fast casual menu. Instead of reheating food from the walk-in freezer, food can be prepared fresher, easier than ever before.
Converge® multi-cook ovens are unlike any other, boosting menu variety and volume for fast casual restaurants, without the extra labor and space. These ovens feature up to three independent oven chambers that each have capability to steam, bake, air fry, grill and more at the exact same time, in the exact same oven. In an economy where many operators need to reduce costs, Converge ovens enable operators to reduce single-use appliances and achieve more in a smaller footprint.
Save Money and Satisfy Customers
You might not think that investing in a totally different kind of oven would have any impact on customer satisfaction, but in this case it does. With inflation, quick service meal prices have dramatically increased to ten dollars or more, closing the price per meal gap between fast food and casual dining. This has led consumers to place greater importance on speed and quality when it comes to making food purchase decisions.
Converge ovens can help fast casual restaurants cut down on cook time and maximize food quality. Thanks to patented vertical airflow paired with controlled humidity, Converge enables fast casual restaurants to produce food more efficiently without the need to monitor the cooking process.
Menu Innovation Drives Traffic
Menu limitations are a thing of the past thanks to the cooking capability of Converge. Operators have the ability to roll out new limited time offers effortlessly and consistently thanks to programmable recipes and remote oven management.
Alto-Shaam introduced ChefLinc™, a cloud-based, remote oven management system, providing operators complete control of their equipment, menus and business from wherever they are. Its intuitive dashboard allows you to seamlessly create, manage and distribute recipes to ovens through the cloud, as well as execute limited time offers, regional menu variations and daypart menu variety.
This not only eliminates the likelihood of keystroke error, but also the need for traveling to manually program recipes into ovens with USB, update oven settings or pull real-time service and operational data.
If you are considering enhancing your fast-casual menu, Converge ovens are a key kitchen staple to execute a variety of menu items at the highest quality and consistency across multiple locations.
Learn more by talking to one of our experts today!
Talk to an Expert