Alto-Shaam
How Oven Technology Streamlines LTO Execution
Managing and executing Limited Time Offers, both from a corporate and individual store level, has its challenges. The greatest challenge is one of logistics. Discover how to achieve superior consistency with ChefLinc™, Alto-Shaam's cloud-based, remote oven management system.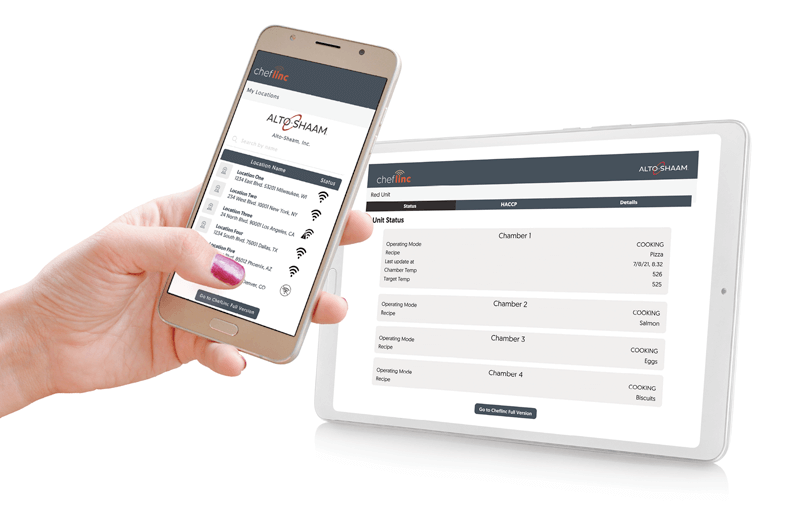 Limited Time Offers (LTOs) are a great tool to boost sales. Yet, even the simplest recipes can be a nightmare to execute without oven technology to streamline recipe management.
The greatest challenge is one of logistics. All of the merchandising has to be delivered and in-store ahead of the launch; staff have to be trained; promotional signage installed; cash registers and point-of-sale materials programmed and prepared. Then, of course, there comes the most important aspect of all: the product.
Achieving consistency
One of the biggest headaches that all operators face is how to ensure consistency throughout their locations – consistency in terms of coordinating the timing of any LTO launch, and consistency in the taste and quality of the products they are serving. Traditionally, this has involved coordinating the training of hundreds of staff to manually execute new recipes. Luckily, there is oven technology that now eliminates the cost of training, manual cooking and helps with built-in consistency. Food will come out the exact same way in every location, no matter who is cooking it.
Alto-Shaam introduced ChefLinc™, a cloud-based, remote oven management system, which is available to use with more than 20 deluxe control oven models within Alto-Shaam's portfolio of equipment solutions. Some of the latest oven innovations include the latest Prodigi™ combi ovens, Cook & Hold ovens, Vector® and Converge® multi-cook ovens, and smoker ovens.
ChefLinc provides foodservice operators complete control of their equipment, menus and business from wherever they are—increasing efficiency and consistency across multiple locations. Its intuitive dashboard allows operators to seamlessly create, manage and distribute recipes to ovens through the cloud, as well as execute limited time offers, regional menu variations and daypart menu variety.
This not only eliminates the likelihood of keystroke error, but also the need for traveling to manually program recipes into ovens with USB, update oven settings or pull real-time service and operational data.
With the latest ChefLinc 2.0, operators can take effortless recipe management to the next level - they can now explore Alto-Shaam's global library for culinary inspiration and can easily add those new recipes to their own company library and ovens with a few clicks.
In addition, four new value-added reports were created, including:
Door open—shows how many times the door was opened and for how long.
Missed cleans—view the missed cleaning cycles for ovens at one or more locations.
Oven cleaning—view the amount and type of cleans performed over multiple days on one oven.
Multiple oven cleaning—view the number and type of cleans performed on a group of ovens at one or more locations in a single day.
These new reports notify operators as to why a recipe wasn't completed as it was programmed to, and inform operators on cleaning trends for setting proper cleaning standards. This in-depth data can be utilized to create greater efficiencies or identify areas for improvement.
LTOs remain a popular feature in the foodservice industry and managed well, can deliver substantial returns. With innovations like ChefLinc, operators are put in total control of their equipment from anywhere they are, with intuitive recipe management and data driven insights that enable streamlined processes and greater consistency.
Discover how ChefLinc can help you streamline your processes and build in greater consistency.
Learn More