Alto-Shaam
Remote Kitchen Management with ChefLinc
Foodservice managers wear a lot of hats. Tackle challenges and streamline operations with ChefLinc™ remote oven management system.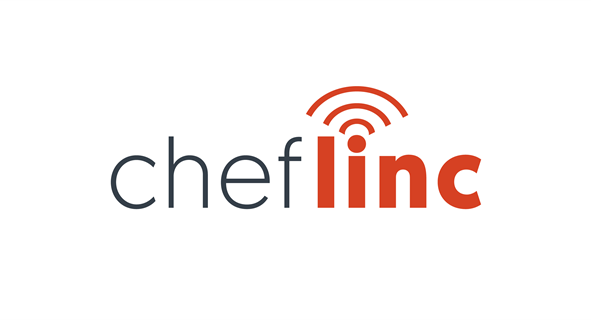 Today's foodservice managers wear a lot of hats. Whether ensuring a great customer experience, updating menus, or maintaining equipment, operators are stretched across all areas of their business. In many cases, they're doing so with less experienced staff that need more coaching and training to get them up and running.
Although the challenge may seem insurmountable, Alto-Shaam's ChefLinc™ remote oven management system makes it all possible.
ChefLinc is a cloud-based system that allows foodservice managers and chefs to monitor and control their ovens from anywhere with an internet connection, whether that be across the room, across town, or across the globe. The result is less time spent managing kitchen operations and more time ensuring the best customer experience.
This technology is available on more than 20 deluxe control oven models within Alto-Shaam's portfolio of equipment solutions, including its Vector® and Converge® multi-cook ovens, Cook & Hold ovens, commercial smoker ovens, and the latest advancement, Prodigi™ combination ovens, serving as a foundation for connected cooking and remote kitchen operation.
New Enhancements
With the latest software update, ChefLinc 2.0, operators can now explore Alto-Shaam's global library for culinary inspiration and can easily add those new recipes to their own company library - and ovens - with a few clicks.
Along with this, four additional reports were added via the dashboard:
Door-open—shows how many times the door was opened and for how long.
Missed cleans— view the missed cleaning cycles for ovens at one or more locations.
Oven cleaning—view the amount and type of cleans performed over multiple days on one oven.
Multiple oven cleaning—view the number and type of cleans performed on a group of ovens at one or more locations in a single day.
These new reports notify operators as to why a recipe wasn't completed as it was programmed to, and inform operators on cleaning trends for setting proper cleaning standards.
Easy-to-Use Dashboard
An intuitive, web-based system, ChefLinc also allows operators to:
Manage and develop their web-based recipe library, enabling execution of regional recipes and limited time offers (LTOs).
Effortlessly push and pull recipes from the library to a single oven or designated group of ovens.
Remotely monitor oven temperature, fan speed, humidity, and cooking time.
Set and manage cooking stages, which function as guided recipe action steps for staff to achieve the greatest menu consistency and quality.
Receive alerts for events such as cooking completion, preheat completion and oven maintenance needs.
View reliable, real-time data on oven performance, usage, and energy consumption.
Seamlessly integrate data with existing business systems for quick insights.
Ovens can be easily categorized by location, menu, or other factors. Managers can upload specific settings to oven groups such as volume, preheat settings, language, and more. Software updates take place automatically, ensuring ovens always operate at peak performance.
Additional value-added reports within ChefLinc include cancelled cooks, which allows operators to understand which recipes are cancelled and how often. This helps discover potential staffing errors and training needs. Additionally, the total completed cooks report provides the list of recipes cooked and number of completed cooks—which enables easy menu adjustment and production planning.
With ChefLinc, operators can streamline their kitchen operations, reduce labor costs, and ensure consistent cooking results across multiple locations. The system also provides valuable data insights that can help operators optimize their menu offerings and increase profitability, while real-time service diagnostics can help minimize oven downtime.
Click here to contact an Alto-Shaam expert for more information about ChefLinc.
Talk to an Expert