Birch
Birch Finds All-in-One Solution for Efficient, Consistent Food
Change is normal and necessary in the food industry. Using a few pieces of Alto-Shaam equipment, Birch was able to execute their menu flawlessly.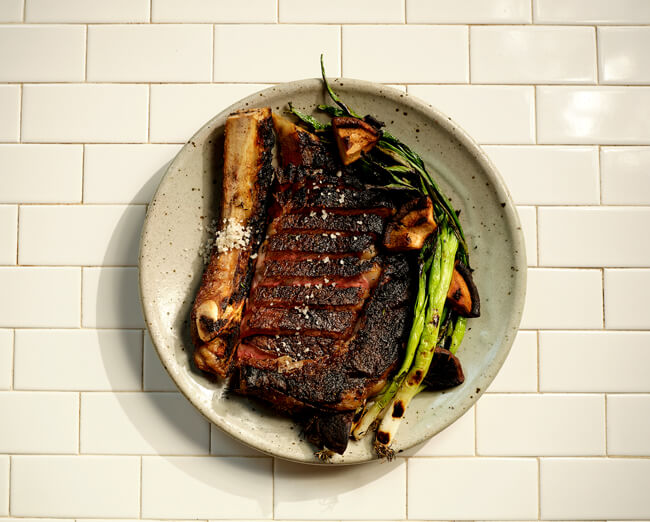 The world around us is always changing, and sometimes that means having to shift gears and try new things to stay current. The Milwaukee restaurant, Birch, noticed a shift in trends and took steps to diversify their offerings.
"You have to be willing to do things that are different and not be afraid of adaptation. We changed up our menu to appeal to more value-added food with the same crave-worthiness," Executive Chef Elijah Loebbaka said.
As a Midwest-centered restaurant that sources food from local farms, Birch went back to the basics with comfort food favorites, from their au jus brisket burger with kettle chips to sandwiches and more.
Although their menu items and service models have needed to adapt, Birch stayed true to their hybrid of both primitive, open-fire and modern cooking applications. Since opening in 2021, Birch's kitchen has continued to evolve their space, and was recently mentioned in a local Milwaukee publication, OnMilwaukee, as "...the only Wisconsin eatery mentioned among 50 U.S. restaurants in the third annual New York Times Restaurant List."
Supporting their menu, the restaurant uses an Alto-Shaam's combi oven and Cook & Hold oven to execute their menu flawlessly.
Alto-Shaam's Commercial Kitchen Equipment Solution
The Cook & Hold has been essential for braising, proofing bread, and holding the restaurant's iconic barbecue chicken that has been added for curbside and outdoor patio dining, in which they had expanded to a larger dining space.
"Holding our barbecue chicken in the Cook & Hold ensures it really stays nice for takeout service," Chef Elijah said.
Featuring game-changing Halo Heat® technology, Alto-Shaam Cook & Hold ovens are designed to produce better food quality with better yields using gentle, radiant heat that keeps food flavorful without extremely hot elements that typically degrade food quality.
Additionally, Birch utilizes their Combi oven for a variety of cooking applications. An all-in-one solution for efficient and consistent food production, Alto-Shaam combi ovens do the work of a convection oven, kettle, steamer, fryer, smoker and more.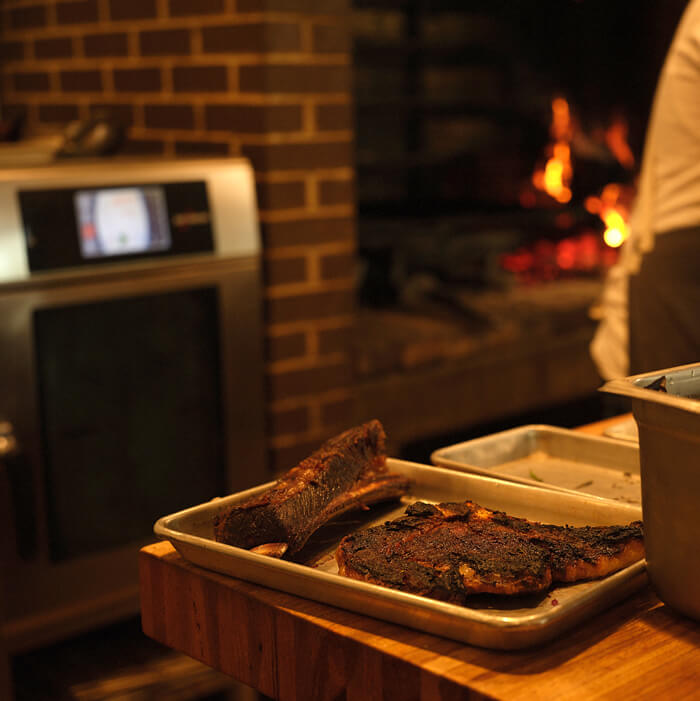 "It really saves us. Without the combi, all we would have is our fireplace, and we wouldn't be able to use steam and convection heat," Chef Elijah said. "We use it for everything from steaming vegetables to sausages."
The restaurant also utilizes their combi oven to save labor and eliminate commercial kitchen food waste by dehydrating overnight to not interfere during peak service times.
"We can get a lot more done at once with our combi," Chef Elijah said. "Being able to use it overnight has helped us not get in the way of each other in the kitchen."
For Birch's restaurant hours and offerings, please visit their website at birchonpleasant.com
For more information on Alto-Shaam's full system of foodservice solutions designed to support restaurants as they diversify menu offerings and expand their takeout programs, visit our product page.
Learn More