Alto-Shaam
How to Reduce Restaurant Food Waste
Whether it's eliminating food waste or conserving energy and water resources, sustainable operations are great for the environment and your bottom line. Explore the best ways to manage and cut unnecessary consumption in your foodservice operation.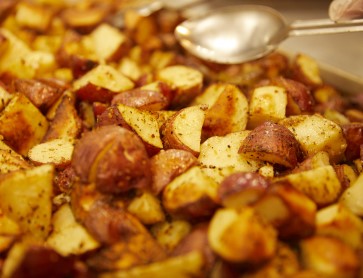 Sustainability and social responsibility are key focuses for the foodservice industry, as operators aim to invest in causes increasingly important to consumers. According to Technomic, 74% of operators say that sustainability will become more important in the next five to seven years.
Energy efficiency, food waste and packaging are a few of the top sustainability concerns that operators have. Luckily, learning how to deal with food waste in restaurants isn't as difficult as it seems.
In this practical guide, we've outlined how to effortlessly reduce food waste, so you can create a more sustainable foodservice business that you can feel proud of. By optimizing your commercial kitchen design, preparing food with waste management in mind, and investing in self-cleaning equipment, you can drastically reduce your resource consumption, while also improving your bottom line.
Optimize Food Preparation
When waste management first became a hot topic in the restaurant world, the focus was primarily on eco-friendly packaging and reducing foodservice costs. Now, we understand that source reduction (i.e. preventing waste in the first place) should be the number one priority. It takes time and effort to measure waste, but the payoff is definitely worth it. Along the way, some restaurants have even created new ways to repurpose extra food, transforming it into improvised dishes that thrill diners.
With Alto-Shaam Prodigi™ combi ovens, operators can dehydrate produce and herbs to increase shelf life and create new spices or garnishes for their dishes. This ultimately helps reduce food waste and maximize profits by ensuring that food never spoils and goes to waste.
Maximize Food Shelf Life
When handling food in the kitchen, it's crucial that you avoid cross-contamination at all costs. During the prep phase, if raw meat is stored near veggies or cooked food, bacteria can spread and create a dangerous situation. When this happens, you'll have to throw the contaminated food away. This is a common cause of waste. To maximize your food's shelf life, keep food storage areas separate and make sure that they are refrigerated properly. Store frozen foods at 0°F and refrigerated foods at 41°F.
Operators can also extend food shelf life by utilizing heated holding equipment designed to maximize quality and minimize food waste. Alto-Shaam heated holding solutions keep food cooked to perfection to extend holding times with the gentle precision of Halo Heat® technology. With controlled temperatures and a closed environment free from forced air and added humidity, food is kept warm and flavorful, just as intended. A wide variety of sizes and styles of holding equipment are available, including hot shelf merchandisers, heated holding cabinets, waterless food wells and drawer warmers.
Utilize Self-Cleaning Kitchen Equipment
Waste also accumulates when using ovens. Grease can build up and become difficult to clean, forcing cooks to rely on harmful chemicals, a lot of water, and a lot of their time. Rather than waste unnecessary resources to clean your equipment, we recommend investing in self-cleaning ovens.
These efficient and convenient models use built-in water jets to remove grease, with multiple cycles that range in intensity, leaving your oven sparkling clean. With a boilerless design, our Prodigi combi ovens use 80% less water than other ovens with self-cleaning systems on the market. There's also an automatic grease collection system, so you can easily and safely dispose of grease without carrying pans around the kitchen. Likewise, Alto-Shaam Self-Cleaning Rotisserie Ovens use 35% less water than other self-cleaning ovens and are 20% more energy efficient.
Food Recycling Tips
Source reduction continues to grow as a top initiative for restaurant social responsibility programs. If you ultimately find yourself needing to recycle old food, here are two of our favorite ideas:
Post-Consumer Waste: "Post-consumer" waste refers to any food that a customer orders, but doesn't finish. If customers decline to take food home, you can try composting it in a restaurant compost bin to be donated or used in partnership with a community garden.
Donate Remaining Food: Fresh food that hasn't been contaminated can be sent to a food bank or a local charity. Typically, larger institutions have more resources for storing meals and feeding hungry people, safely. To start, we recommend finding a local foodbank through programs like Feeding America or searching for local organizations in your community.
Alto-Shaam is dedicated to designing innovative, sustainable products for our customers, employees, and community. See our EcoSmart philosophy in action by exploring our products.
Explore our Products