Alto-Shaam
How Automation is Changing the Restaurant Industry
With labor turnover rising and increasing wages, many restaurants are turning to automating their processes. Read these tips to help adapt to new automation technology and lower your costs.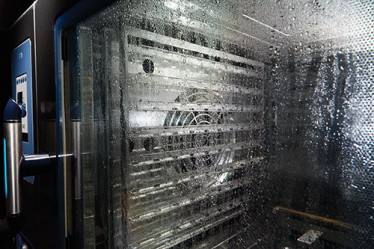 Labor turnover in the foodservice industry is a growing concern. With so many job openings across all industries, it's a challenge for many restaurants to recruit and retain qualified employees. At the same time, automated technologies like self-ordering kiosks are only getting more advanced.
In this blog, we'll explain why automation is transforming the foodservice world, and how your employees can use that extra time to focus on quality food and customer service.
Why is Restaurant Automation Growing?
In recent years, many foodservice businesses have made the hard choice to automate some labor and downsize their staff. This is primarily due to the rising cost of labor and a shortage of skilled workers. Turnover is already high in the fast-casual and fast-food space.
Besides labor costs, restaurant owners are also exploring automation in the food industry because it offers speed and consistency to help optimize workflows. You can process more transactions with more accuracy, and the product itself is cooked with higher food safety standards.
Increasing ROI in the Kitchen
Restaurant automation technologies are designed to save money in the kitchen. Currently, automation technology can be found in many commercial ovens, which offer self-cleaning functionality, automatic grease collection, and more.
For instance, our self-cleaning rotisserie oven uses 35% less water than competing models, and the cleaning system has no moving parts. Additionally, the grease collection system is seamless and automatically pumps grease into external jugs, so it's safer and more reliable.
Likewise, the Prodigi™ combi oven series has a self-cleaning capability and an optional grease collection system, which simplifies the cleaning and grease disposal process. And of course, many of today's cutting-edge ovens have fully customizable recipe controls, so you can dial in recipes with total precision and consistency between shifts.
At Alto-Shaam, we're proud to offer automation in food industry products like our Prodigi combi ovens, rotisserie and multi-cook ovens. To learn more about our automated technologies that benefit your bottom line, click here to request A Taste of Alto-Shaam demonstration today.
Save My Seat