Alto-Shaam
Solving the Challenges of Traditional Batch Cooking
Batch cooking a variety of food in a convection oven often leads to inconsistent cooking and increased food waste and labor—with the limitations of one temperature, fan speed and cook time control. Learn how Prodigi™
Combi ovens and Vector® F Series Multi-Cook ovens reduce labor and improve food quality.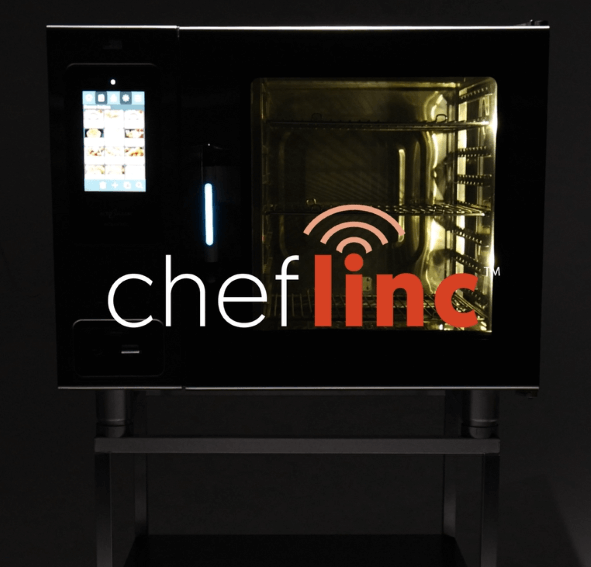 Foodservice operators continue to find themselves in a position where they need to do more with less, while not sacrificing food quality.
Equipment considerations have become a priority, as operators look to confront the labor shortage challenges coupled with increased customer demand.
Traditional convection ovens, for example, have long had their supporters, and in the hands of a competently trained professional can produce some tremendous results. But they have their downsides too. Commercial convection ovens need to be constantly monitored and knowing when the food is cooked properly is as much about guesswork as anything else is.
Setting the cooking time isn't enough; batch cooking a variety of food properly in a convection oven relies on the skills of the chef. Because all food items are being cooked at the same temperature and fan speed during the cooking process, chefs are required to judge by the color of the food whether it's cooked properly and then pull it for service. That may be fine when the oven contains a single item of food in a single pan, but for multiple items in multiple pans, this can lead to inconsistent cooking, increased food waste and added stress in the kitchen. Additionally, every time the oven door is opened, cook times and the quality of cook are negatively impacted as the oven loses temperature and air is unequally distributed. Further impacting operational costs, what some operators have done is buy a second oven so that they have a spare, should their first unit fail. What happens in reality is the 'reserve' unit is hardly used, but still takes up valuable (and unproductive) kitchen space that operators can ill afford.
A further challenge is keeping the ovens clean. Convection ovens blow air forward to the door. Unfortunately, they don't just blow air, but also all of the grease and oils from the product that's cooking, and so you have chicken grease all over the door that needs to be cleaned, and in some cases, all over the kitchen employee as they open the door.
Of course, it doesn't have to be this way. Mindful of solving the batch cooking challenges that foodservice operators throughout the industry face, Alto-Shaam has a variety of solutions to meet your needs:
Prodigi™ Combi Ovens
The latest Prodigi™ combi ovens are engineered for durability and proven results, no matter the desired application. Available in a variety of sizes and configurations, these high performance ovens do the work of a convection oven, steamer, kettle, fryer, smoker and more. With Turbo mode, the Prodigi can cook food 20% faster than other combi ovens and up to 80% faster than convection technology. These ovens are ideal for any operation seeking to enhance food quality, texture and yield, while optimizing kitchen space and reduce labor costs.
Vector® F Series Multi-Cook Ovens
The Vector® F Series Multi-Cook Ovens with gas feature up to four independent chambers in one oven, meaning that operators can control the temperature, fan speed and time in each individual oven chamber for maximum flexibility. Gone are the days of cooking multiple food items at the same temperature and fan speed. Vector ovens allow you to simultaneously cook a variety of menu items, to a consistent quality, with no flavor transfer – and no intense monitoring. Cooking food at each optimal temperature, fan speed and time allows for unmatched cooking results. An alert sounds when the cooking is done, and heat does not escape when the door is opened. Neither does it leave the oven door, or chef, covered in grease!
Structured Air Technology®
Thanks to Alto-Shaam's Structured Air Technology®, the Vector F Series Multi-Cook ovens can cook twice as much food up to two-times faster than their traditional counterparts. The patented technology enables high velocity, focused heat for faster, more even cooking, ensuring the highest quality output.
Productivity is further enhanced as there is no need to watch or rotate the pans as the food is being cooked, enabling operators to reduce the number of kitchen staff required or allocate them to other more value-added duties.
ChefLinc™ Remote Oven Management
More than 20 deluxe control oven models feature Alto-Shaam's most advanced controls yet, but are very simple to use and require little or no operator training. These ovens can be managed remotely through Alto-Shaam's innovative cloud-based system, ChefLinc™. Equipped with an intuitive dashboard, ChefLinc allows operators to seamlessly create, manage and distribute recipes to ovens through the cloud, providing foodservice operators complete control of their equipment, menus and business from wherever they are. Some available models in Alto-Shaam's portfolio include Prodigi combi ovens, Vector® and Converge® multi-cook ovens, Cook & Hold ovens, and our smoker ovens.
With the latest ChefLinc 2.0, operators can now explore Alto-Shaam's global library for culinary inspiration and can easily add those new recipes to their own company library and then ovens, with just a few clicks. In addition, four new value-added reports were created, including:
Door open—shows how many times the door was opened and for how long.
Missed cleans—view the missed cleaning cycles for ovens at one or more locations.
Oven cleaning—view the amount and type of cleans performed over multiple days on one oven.
Multiple oven cleaning—view the number and type of cleans performed on a group of ovens at one or more locations in a single day.
These new reports notify operators as to why a recipe wasn't completed as it was programmed to, and inform operators on cleaning trends for setting proper cleaning standards. This in-depth data can be utilized to create greater efficiencies or identify areas for improvement.
Alto-Shaam believes in empowering kitchens to produce a variety of food the way each is meant to be cooked – effortlessly, consistently, and to the highest quality and volume. Contact us today to learn more.
Learn More