Alto-Shaam
3 Ways to Reduce Retail Foodservice Costs
Discover the top three tips to reducing waste and building efficiency into your retail foodservice program.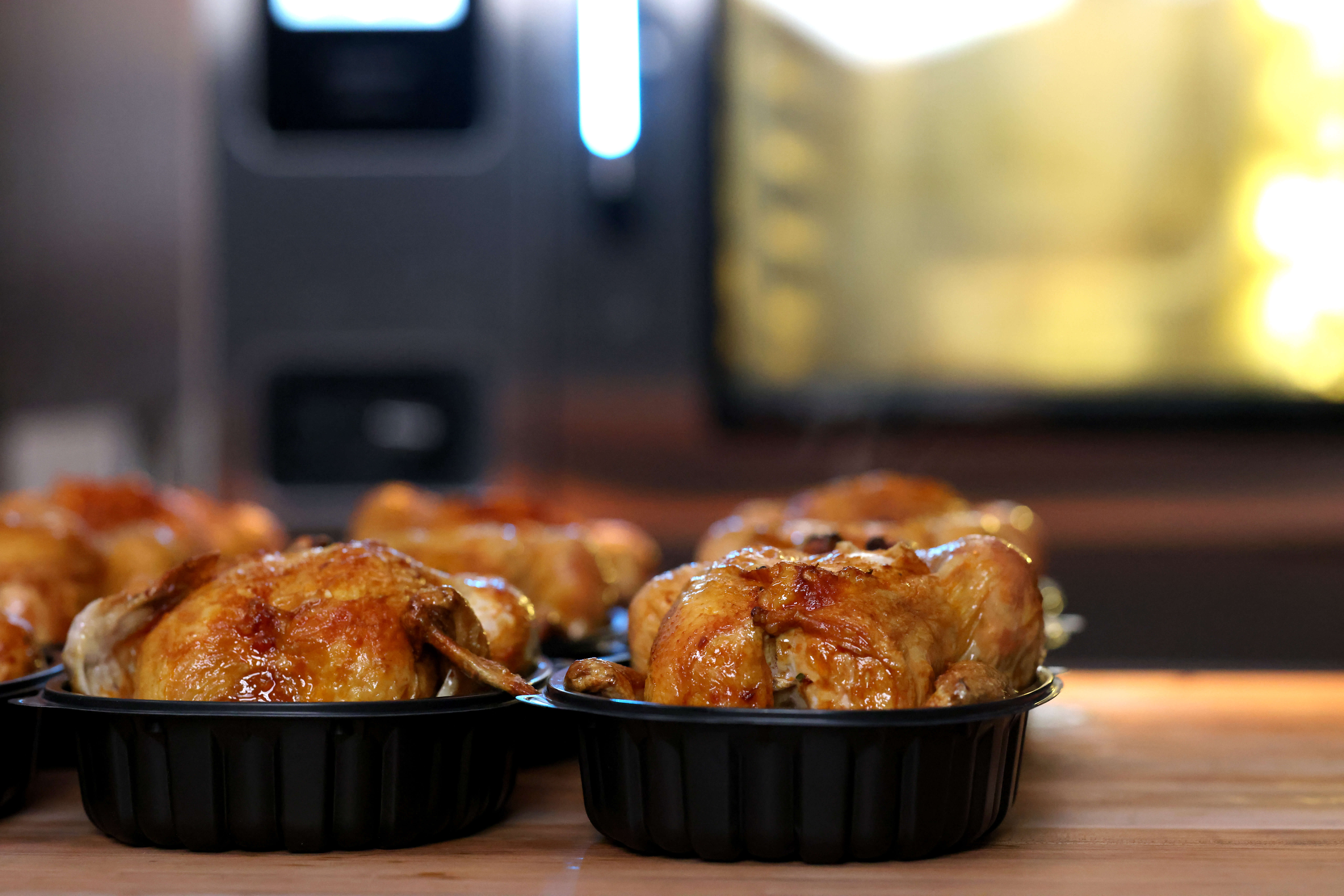 As supermarkets, delis and convenience stores look to sustain hot foodservice programs, reducing labor and eliminating waste is essential for bottom line improvement. Follow this how-to guide to learn helpful tips for reducing food waste, operational costs, training time and labor with efficient foodservice equipment.
Reduce Food Waste
Reducing retail food waste is crucial at every step in the prep-to-sale process. Equip your commercial kitchen with an oven that is designed to provide you built-in savings. Our Vector®️ multi-cook ovens are at the forefront of innovative kitchen technology, enabling you to cook four dishes simultaneously without flavor transfer. This cutting-edge oven is ideal for high-volume batch cooking and provides consistent, precise cooking while simplifying the steps in food production. The best part—by cooking food at it's optimal settings, it is able to be held longer, which means a longer shelf life and less food waste.

Further supporting minimal food waste, Heated Shelf Merchandisers perfectly maintain food quality for grab-and-go foodservice. Our exclusive Halo Heat® technology delivers precise, even heating without fans or air curtains that can dry out food. Operators can keep product at its perfect serving temperature and hold for hours without overcooking or drying out, which helps further increase shelf life and quality of food.
Reduce Operating Costs
The three most expensive operational costs in the kitchen are water, ventilation and energy. Alto-Shaam commercial kitchen equipment is designed to reduce these overhead expenses to ensure that retail operators can improve their bottom line. When shopping for a new appliance, look for the ENERGY STAR certification to ensure that it's designed for efficiency and savings.

Retail operators can save on water costs with Alto-Shaam's Prodigi™ combi oven, which cook multiple menu options and use less water with a boilerless design. Ventech™ Type 1 condensation hoods are also available on select Prodigi models to further help operators save nearly $2,000 per foot on traditional ventilation installation. Not only do you save on installation costs, but the additional costs to run the hood daily.
Operators can take control of their menu and business with ultimate control customization and Wi-Fi connectivity. With ChefLinc™ remote oven management system, one-touch cooking and programmable, image-based recipes allow operators to streamline processes and view valuable insights, such as oven status, data, service diagnostics, and more. Any level of labor can execute menu items at the highest quality.
Ways to Reduce Labor Costs
Labor is one of the largest expenses for retail foodservice programs. Our cutting edge foodservice equipment is designed to help streamline workflows and save time for staff. Operators can reduce labor with ovens that feature built-in, automatic grease collection and self-cleaning capabilities, like Alto-Shaam's Prodigi and Self-Cleaning Rotisserie ovens. Additionally, Vector Multi-Cook ovens allow retailers to reduce unnecessary steps in food production by delivering consistent, even cooking that eliminates the need to babysit the oven and rotate pans.
Consider Alto-Shaam your partner in reducing food waste, labor and finding efficient solutions for your retail foodservice program. Contact us today to learn more.
Contact Us