Alto-Shaam
How Wi-Fi Enabled Commercial Ovens Save Labor
Want to make your kitchen more efficient and profitable? Learn how cloud-based remote oven management systems improve consistency, precision, and efficiency.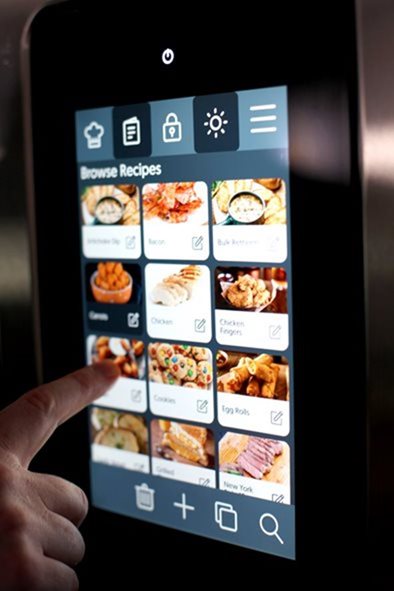 Maybe it's time to refresh your menu with some seasonal recipes. Or maybe you want to roll out a limited-time offer (LTO) at some of your flagship locations. Either way, you've got a full day of travel and logistics ahead. From morning till evening, you'll be transferring recipes to USB drives, manually updating your ovens for optimally cooked precision, and fine-tuning menus to reflect the new changes. It's a hassle, but that's the only way to get the job done.
That is, until now.


UNLOCK THE POWER OF CHEFLINC™
At Alto-Shaam, we pride ourselves on providing innovative solutions that streamline and enhance your operation. ChefLinc™ is a remote oven management system that puts the power of customization in your hands. Enjoy total control over your commercial ovens in every location that uses compatible models. Maximize your cooking efficiency and guarantee your operation's menu consistency across all locations through a simple interface you can access anytime, anywhere.
The following Alto-Shaam deluxe control oven models are currently compatible with ChefLinc™:
CHEFLINC™ FEATURES
The core feature of ChefLinc is obvious - you can access it anywhere you have a Wi-Fi connection. But what possibilities are in store for foodservice professionals? Discover the full capabilities of ChefLinc:
Reliable data. Record and monitor operational and cooking data that you can integrate with your existing business systems.
Connected insights. Real-time updates allow you to monitor your oven and other service details minute-to-minute.
Intuitive design. The dashboard's simple icons, interface, descriptions, and filtering options put you in the driver's seat so you can make any changes on the fly.
Next-level service. Analyze current service diagnostics, so you can minimize oven downtime via our accurate reporting.


USING THE GLOBAL RECIPE LIBRARY
Recipe management has never been simpler or faster. Through the recipe library feature, you can seamlessly create, upload, and manage your entire inventory of recipes. Push new or updated recipes to every oven in your franchise or to designated ovens based on your needs. This makes using your hoodless oven or indoor smoker a lot simpler for all your staff.
Manually programming recipes into your ventless hood oven or commercial kitchen smoker or uploading recipes with USB drives is a frustration of the past. With ChefLinc, you can effortlessly execute limited time offers and regional menu variations with just a few taps of a screen. The capability to push and pull recipes when and where you need them reduces the possibility of menu error and saves you critical time and labor. Your commercial smoker or hoodless oven will save you a lot of time and maintain consistency.
With the latest ChefLinc 2.0, operators can now explore Alto-Shaam's global library for culinary inspiration and can easily add those new recipes to their own company library.
In addition, four new value-added reports were created, including:
Door open—shows how many times the door was opened and for how long.
Missed cleans—view the missed cleaning cycles for ovens at one or more locations.
Oven cleaning—view the amount and type of cleans performed over multiple days on one oven.
Multiple oven cleaning—view the number and type of cleans performed on a group of ovens at one or more locations in a single day.
These reports provide in-depth data which can be utilized to create greater efficiencies or identify areas for improvement.
HOW TO INCREASE KITCHEN PRODUCTIVITY
Access to up-to-date service and operational data ensures you never have to manage your foodservice business in the dark. Using ChefLinc, the road to increased productivity is clear:
Access the easy-to-navigate dashboard for relevant service and equipment data and updates.
Analyze the connectivity and cooking data for each oven so you can minimize ventless hood oven downtime and deploy any necessary tweaks or equipment upgrades.
Push preprogrammed recipes to single ovens, select ovens, an indoor smoker, or every piece of equipment in your roster to enable food consistency in each location.
Eliminate the need for manual programming of ovens, including your commercial kitchen smoker.
Save time and money on maintenance, monitoring, and collecting data.
Streamline your foodservice business by centralizing your menu and dining experience.
Are you ready to take the next step and set up your foodservice business for ongoing success? Discover all the ways our groundbreaking ChefLinc technology can unlock the true potential of your commercial kitchen while saving you time, money, and labor. Use it with your cook and hold cabinet, and remember that a ventless hood system doesn't need to use all of these ducts. ChefLinc technology is just giving you options to maximize your food service.
Learn More