Alto-Shaam
Effortlessly Introduce a Food Bowl Program with Reliable Equipment
Learn how you can easily establish a food bowl program for your business using reliable equipment to capitalize on this growing popular food service offering.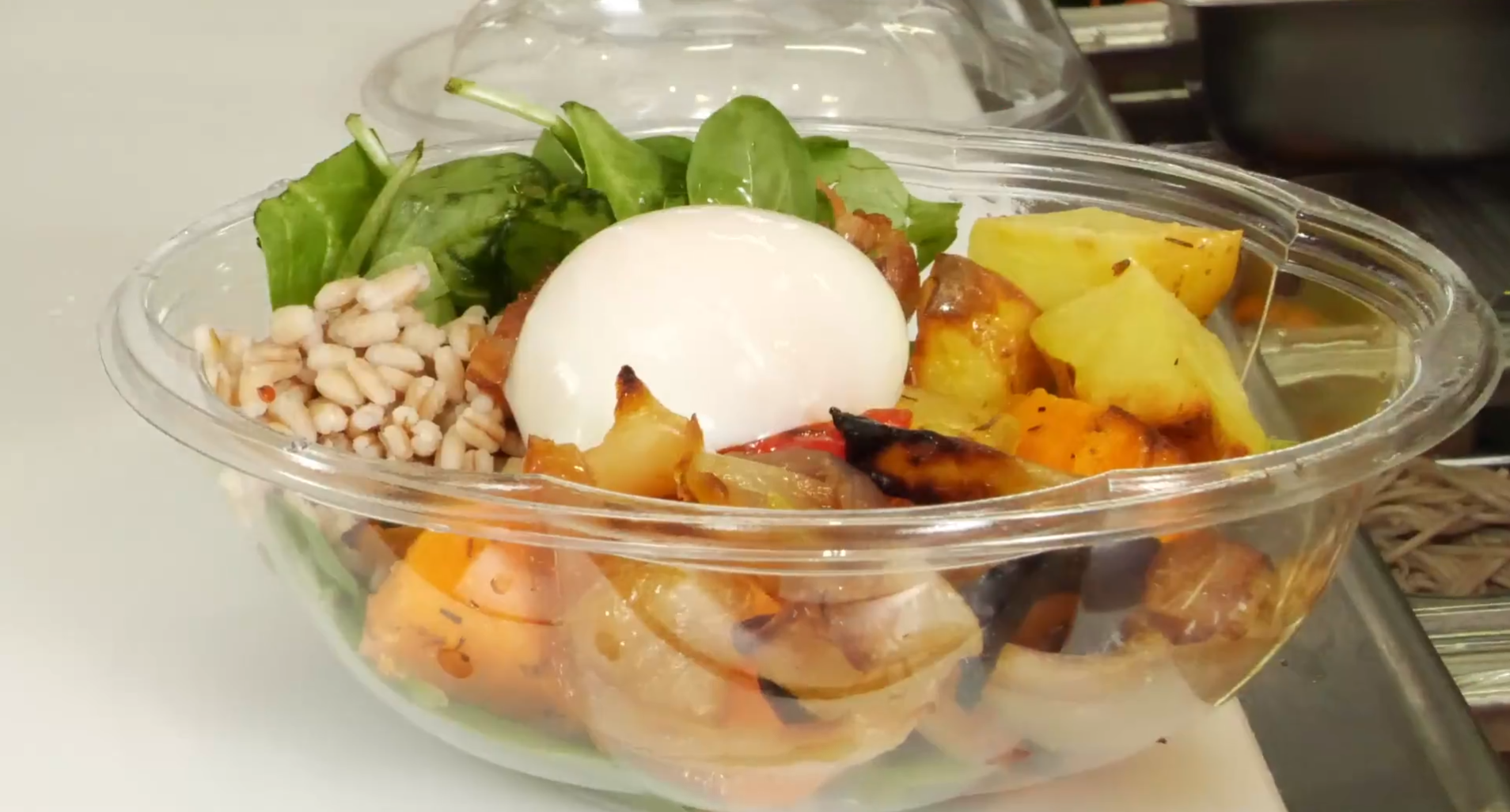 With more consumers focused on health and wellness, high-quality, healthy food at a convenience is on the rise. But how do you maximize flavor while delivering a quick and healthy dining option? The food bowl is the modern solution to pack a number of nutrients in a convenient meal option for health-focused, on-the-go customers.
The nutritional value and versatility of the food bowl are the key ingredients to its growing popularity. The highly customizable nature allows customers to tailor the bowl to their liking – whether it's gluten-free, vegetarian, or meat-based – for a flavorful dish packed with fiber, vitamins and minerals. Composed of protein, vegetables, and starches and often topped with a sauce, this dish is adaptable across many international cuisines, including Middle Eastern, Mexican, or Hawaiian inspired fare.
Many fast casual and quick service restaurants have integrated food bowls into their menus to accommodate this rising food trend, and seasoned restaurateurs may be questioning how to do the same. Whether you want to create your own bowl restaurant or build your bowl menu, we will outline some pro tips to help you transition effortlessly into this profitable and popular food trend.
Save Labor
With so many ingredients in a food bowl, keeping everything warm, flavorful, and ready to go can present a challenge. Labor-free cooking and holding equipment can help you reallocate kitchen workflows efficiently. Alto-Shaam's Halo Heat® technology delivers gentle, even heat with precision, so you can be rest assured that your ingredients will maintain their taste and quality. Through low-temperature overnight cooking, you can prepare ingredients in advance, freeing up kitchen workflows during the day and utilizing lights-out, labor-free cooking and holding at night. Your needs will vary depending on the size of your operation, so our commercial warming ovens, commercial warming trays, food warming cabinets, and commercial plate warmers come in a wide variety of sizes and styles, adaptable to your needs.
Maintain Quality and Consistency
In addition to their versatility and nutritional benefits, the aesthetic appeal of food bowls makes them an enticing menu option. Your staff can focus on assembling a beautiful bowl while our Prodigi™ combi ovens prepare the next batch of ingredients with flawless precision and greater reliability. Whether you want to bake, poach, or air fry, our ovens deliver accuracy and consistency that will have your customers returning time and again.
Our combi ovens are built Shaam Strong, so you can count on them to perform flawlessly when executing your bowl menu. Engineered for dependability, Prodigi combi ovens are designed to be an indispensable centerpiece of your kitchen. That's why we engineer them for legendary durability and back them with industry leading service and support.
Other Benefits of Commercial Kitchen Equipment Solutions
Kitchen staff thrive when they have the right equipment in place to unleash their potential. With an intuitive, programmable control, our equipment invigorates your kitchen and menu by taking the guesswork out of cooking for your staff. Cooks can focus on your customer connections, knowing that the equipment will cook food consistently and at the highest quality every time, keeping customers coming back for more. The following commercial kitchen equipment solutions can further optimize your kitchen:
ChefLinc™ remote oven management system offers effortless recipe management and connected insights.
Easy-to-install pieces of equipment save money, time, energy, and reduce food waste.
At Alto-Shaam, we strive to provide the resources and equipment solutions so you can integrate your food bowl endeavor with ease. Join us as your partner for innovative food solutions. Learn how to introduce food bowl programs by watching our virtual food bowl program today.
Watch Now